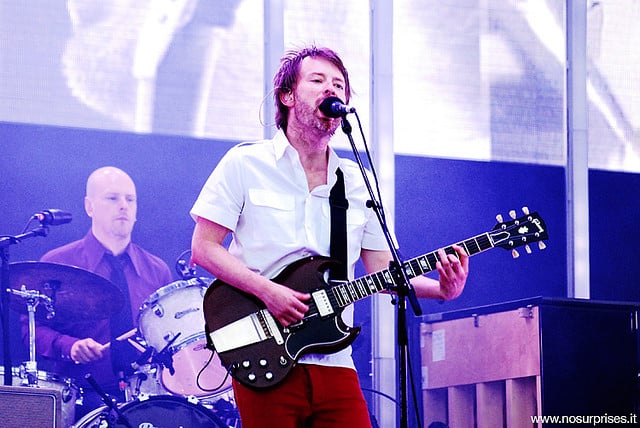 Radiohead have recently shed light on their plans to tour their new album sometime next year. Jonny Greenwood recently said that they "hope" to tour the new album next year.
Greenwood was on a Russian radio station recently and spoke about the new Radiohead album among other things. However some of what he said was apparently lost in translation as they thought that he said that the band was finished recording the new album.
They also thought that Greenwood confirmed that the band would be definitely touring next year but that was also mistranslated. Greenwood later took to twitter to clarify some of what he said and put and end to the confusion.
"Lots has been recorded," he said of the new record, explaining that the band were "about to go through it all to see if it's any good." He continued by saying "We HOPE to tour next year: no plans confirmed yet.Sorry for the over enthusiastic translator….:/."
Radiohead recently confirmed that they were in the studio together starting work on the new album. Composer Robert Ziegler posted photos online of the band in the studio.
Their new album will be the follow up to 2013's King of Limbs which Ziegler worked on the band with. As of yet their is no name for the new album but hopefully we will hear more about that and a subsequent tour very soon.
Photo Credit: Alessandro Pautasso