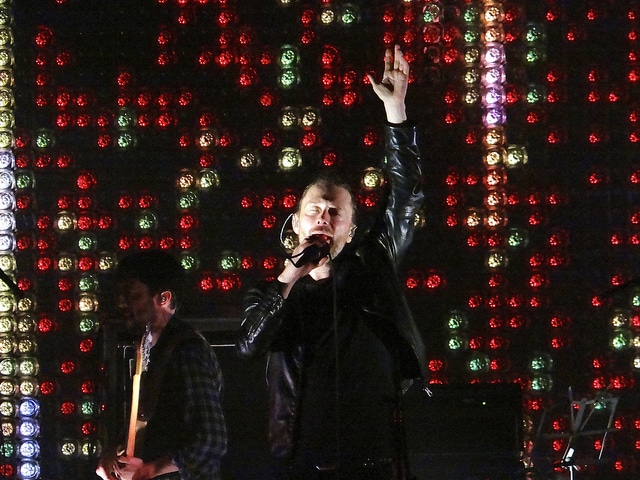 Radiohead have finally released their new album and we now know what it's called. The band's ninth album is titled A Moon Shaped Pool and it was released yesterday evening (May 8th).
The album is available to buy on iTunes now, as well as on a number of different sites. The new album is also set to be released on Spotify very soon according to the streaming service.
Since going dark on social media a number of weeks ago, Radiohead have rebooted their social media accounts and set up a new Instagram account. They also recently released the first bit of new music from the album.
They first released a new single titled 'Burn The Witch' with a video featuring puppets. The band would then tease a new video by releasing a clip showing Thom Yorke walking around a car park.
Radiohead then released a video for their second new track 'Daydreaming' last Friday (May 6th). The video was directed by Oscar-nominated Paul Thomas Anderson.
The new album 'A Moon Shaped Pool' will be released physically on June 17th. A special edition and standard pre-orders are available from the band's official website.
You can watch the video for 'Daydreaming', the new single from Radiohead down below.
Photo Credit: Alessandro Pautasso