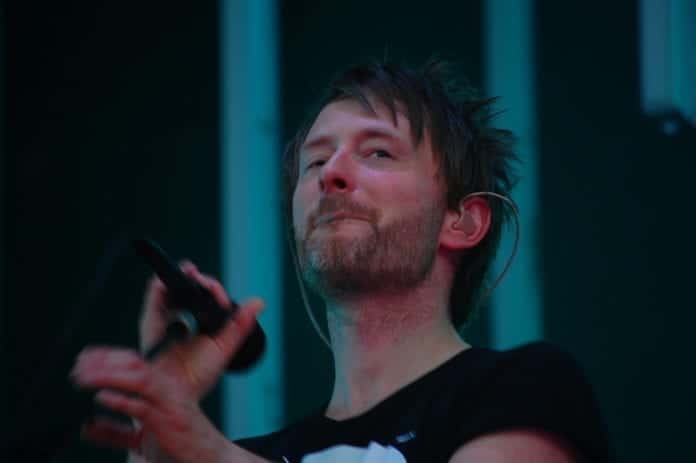 In a recent interview Radiohead speak about their future plans and dismiss rumors of a split following their current tour.
The British rockers are currently on tour in support of last year's A Moon Shaped Pool. The tour will be coming to an end on July 19, the date of their controversial Israel gig.
Radiohead guitarist Ed O'Brien said that he "think[s] the tour will be done after these shows", with drummer Phil Selway adding: "It's a blank calendar at the moment".
However, front man Thom Yorke, went on to say that a break wouldn't mean a break-up: "I would imagine we'll keep going. I mean, I don't know how, or when, but no, we're not gonna stop. I f#*%ing hope not."
Yorke continued saying how he's looking forward to being able to give attention to the solo projects he's juggling at the moment.
"There's also a bunch of things I'm doing on my own that I have to finish. They've been on hold for ages. Whether they will translate into anything, I'm not quite sure. It's kind of weird. I don't have a plan for the second part of the year at the moment. I mean, I wasn't able to plan things for a long time now and now I can. I'm trying to get my head around that."
One of the projects Yorke will be focusing on now is the movie Suspiria. He has signed on to compose the soundtrack for 1977 horror movie remake. The forthcoming cult horror movie will star an impressive cast with Academy Award winner, Tilda Swinton; Dakota Johnson and Chloë Grace Moretz.
Although it's the first feature film Yorke has scored, he has been involved in film soundtracks before. In 1998, he contributed to the film Velvet Goldmine and later in 2013's he added his talents to The UK Gold, a documentary about tax avoidance.
Meanwhile, the band have confirmed a brand new reissue of OK Computer to celebrate it's 20th anniversary. The LP which was first released in the UK in June 1997 is widely regarded as one of the greatest records of modern times. Along with the original record (remastered from the original analog tapes), the reissue includes three unreleased tracks and eight B-sides.
Photo Credit: whittlz