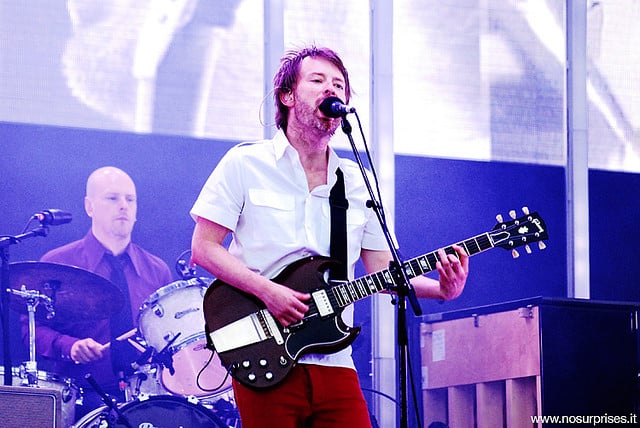 It appears that Radiohead's new album could be out sooner than we expected. The band have set up a new company which indicates that the album could be released very soon.
The band recently set up a new company called Dawn Chorus LLP on October 7th 2015. Fans were quick to point out that this is similar to what the band have done before when releasing a new album.
Fans noted that Radiohead have set up similar companies ahead of their last two albums. In July 2007, they founded Xurbia Xendless Ltd in advance of In Rainbows, released in October 2007, while in December 2010 they formed Ticker Tape Ltd ahead of The King of Limbs in February 2011.
The name of the company Dawn Chorus is also familiar, as Radiohead frontman Thom Yorke mentioned it in an interview back in 2009. However, he only spoke about the name in relation to a new song he was working on.
The band recently released their own Bond Theme titled 'Spectre' which was unused for the film of the same name. It is the first bit of new material from the band we have heard since their 2011 album King of Limbs.
Speaking about the album recently, Guitarist Jonny Greenwood said "lots has been recorded" for the album and that Radiohead hoped to tour the record in 2016.
Photo Credit: Alessandro Pautasso