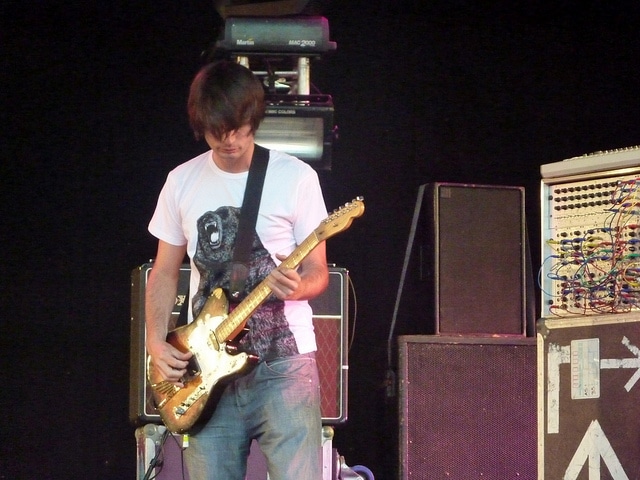 Radiohead guitarist Jonny Greenwood has recently announced that he will be releasing a new album next month. Greenwood's recording sessions took place in India and were filmed for a documentary called 'Junun'.
The new movie is directed by Paul Thomas Anderson and it shows Jonny Greenwood as he recorded the music for the movie in India earlier this year with Israeli composer Shye Ben Tzur and Radiohead collaborator Nigel Godrich, plus a number of local artists.
The new film premiered at the New York Film Festival last night on October 8th. According to Consequence Of Sound, copies of the album were given out following a screening of the film.
In terms of the music on the record it reportedly features a mix of "Arabic, Indian and western music." Anderson confirmed during a Q&A session that the record will be released next month and that the album will be performed live with the musicians in London and in the US.
Jonny Greenwood and the rest of Radiohead recently confirmed that they will be working on a new album this year. Greenwood said it's happening "in periods" and that restarting the process "took a lot of time".
Photo Credit: wonker