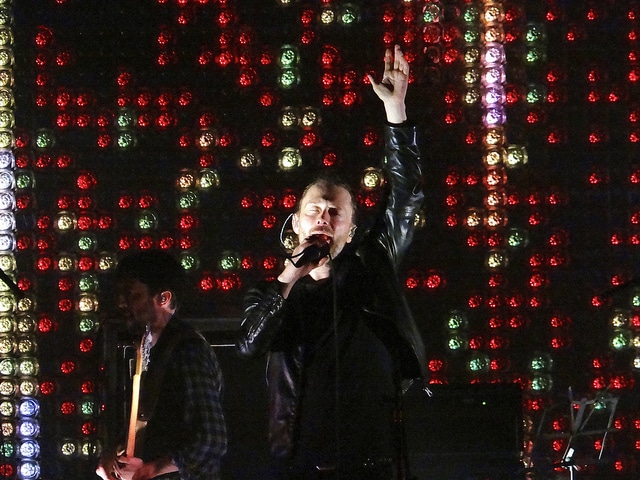 Radiohead are back working on new material, the band's drummer Phil Selway says the sessions are "coming along nicely".
Selway told Drowned In Sound that the recording process had been demanding yet fruitful and the band are hopeful the record will come out this year.
The drummer admitted that there's still a good bit to finish but they're happy with the material they've produced.
Selway said: "We worked throughout the autumn up to just before Christmas and now we're just taking some time away for other projects."
Radiohead are currently on a break and will return to the studio in mid-March, "we'll make an assessment of where we are then, but we've been excited about what we've been doing so far. It's by no means finished yet, so we've got a way to go. It's been a productive time though."
The group's last record was 2011′s album The King Of Limbs, in the intervening years the band members have gone their separate ways, working on various different projects.
Speaking to BBC Radio Oxford, guitarist Jonny Greenwood said that the band are experimenting with a number of different approaches, though they're still in the infancy.
The guitarist explained that "working with Radiohead is all about repetition and working slowly".
He said: "It always feels when we start up like we still don't know really how to do it, and we don't know quite what to do. 'Looking down avenues' is a very kind way of putting the kind of fumbling that we do, mainly because every time we try and do it like the last time – because that worked – it never seems to work. So we talk about different approaches and we're currently trying a bunch out."
"I'm late, they've all gone there now. We're currently playing and recording and it's fun to see everyone again, it's been a long time coming, we've been waiting all of us for a long time."
Selway released his second solo album titled Weatherhouse last year.