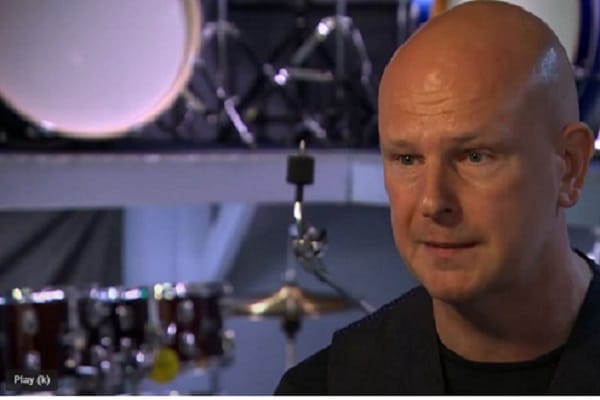 Radiohead's Phil Selway has just released a brand new single 'Picking Up Pieces'.
The track which you can check out below, features on the drummer's upcoming solo album 'Strange Dance'.
Produced by Marta Salogni, the album will be released on February 24. It also features composer Hannah Peel, cellist Laura Moody, along with multi-instrumentalist Quinta.
The single also includes a music video which was directed by William Williamson. On the video, Selway added that the "choreography [has] echoes of our characters worlds whilst simultaneously unfolding new elements and emotions". 
Check out the video for yourselves below.
"sense of identity"
'Picking Up Pieces' is the second single to be released by Phil Selway, with lead single 'Check For Signs Of Life' arriving in October 2022.
On the latest release, Phil Selway had this to say in a press statement.
"'Picking Up Pieces' is a song about the masking that we do when we're young adults", Selway said.
"It's a time of life when your sense of identity can feel shaky, you can feel anxious about making the grade, and life can feel that it's spinning out of control, but you try to hide this from everyone".
On the album, he also added that the "the scale of it was very deliberate for me from the outset. I wanted the soundscape to be broad and tall but somehow get it to wrap around this intimate vocal at the heart of it". He continued: "One of the things I've liked about this record is it's me as a 55-year-old, not trying to hide that fact". 
As for Selway's band Radiohead, the drummer insisted that the band are to "get together" in 2023.
Having yet to release an album since 2016, Radiohead have not toured since 2018.
"We're going to get together at the start of [2023], and I'm sure we're going to start looking at other ideas for what comes next. 'Hail To The Thief' — it's a long time since that record, isn't it?", Selway said.