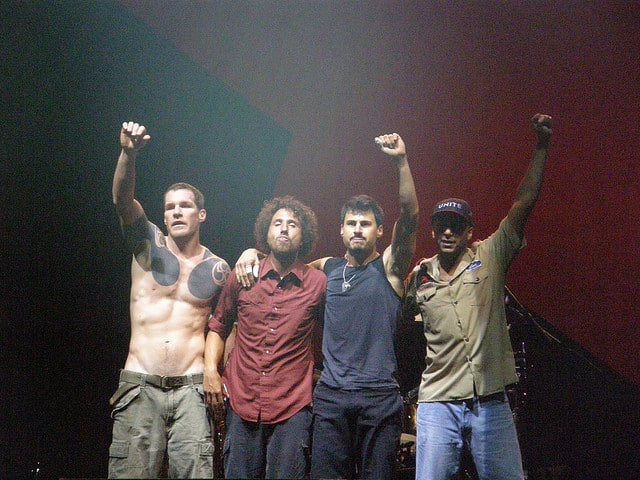 Rage Against The Machine have announced the release of a new concert film. The gig took place in London's Finsbury Park on June the 6th 2010.
It was a free concert which was a result of a Facebook campaign started by Jon Morter and his wife at the time Tracey. The original campaign in 2009 was to get RATM's track 'Killing in the Name' to the top of the UK singles charts over Christmas, instead of the usual X-factor winner.
It was a huge success and the single topped the singles charts in Ireland as well as the UK. In honour of the campaign which saw Rage Against The Machine get to number 1 over Christmas, they played a free gig in London to thanks those who supported the campaign.
The twelve track concert film is accompanied by Behind the Scenes at Finsbury Park extra footage, plus an interview with campaign starters the Morters. They were supported by Roots Manuva, Gogol Bordello and Gallows, as the band played to a crowd of 40,000 people.
The concert film will be released by Eagle Rock Entertainment and it will be available for pre-order on Itunes on September 11th. You can check out the trailer for the concert film down below.
Photo Credit: Scott Penner