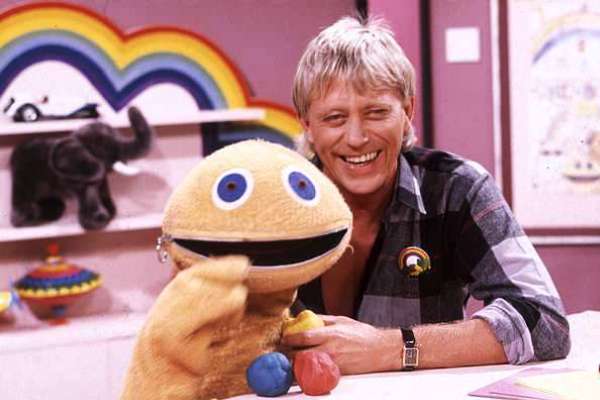 British TV show personality and actore Geoffrey Hayes has died at the age of 76. He is best known and loved for trying to keep the peace on the long-running hit kids show Rainbow for almost 25 years.
Hayes was the affable counter-point to the madness all around him, alongside his fellow hosts and puppets including Zippy, Bungle and George. The show ran from 1972 until 1997.
A statement from his publicist said Geoffrey died in hospital with his wife and son at his side. His family has thanked fans for their support over the years.
Speaking after his 76th birthday earlier this year, the actor told What's On TV magazine that he was still recognised for Rainbow.
"It's so humbling, even now, all these years later somebody occasionally stops me in the street or the supermarket and talks about Rainbow. We loved doing it; I certainly did. Twenty years of happiness, it really was.' '
The actor and TV presenter's manager, Phil Dale, said in a statement to the Press Association:
"It is with great sadness that the family announce that Geoffrey passed away in hospital with his wife, Sarah, and son, Tom, by his side."