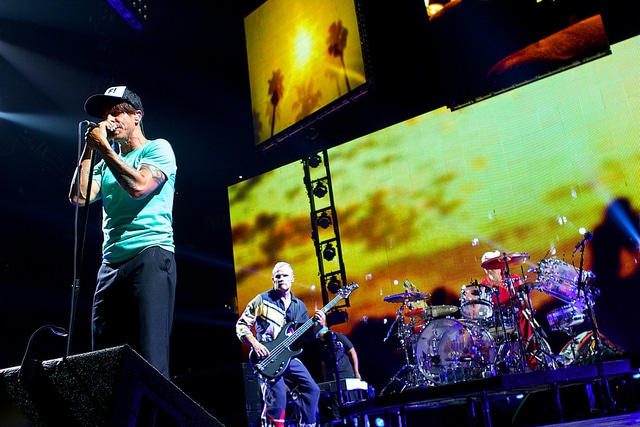 A rare Red Hot Chili Peppers track has surfaced online which features one of the band's previous guitarists Dave Navarro.
The track is called 'Circle Of The Noose' and it has recently appeared online. It is from the band's ill-fated recording sessions with Dave Navarro during the mid-90's.
Navarro had taken over from the previous guitarist John Frusciante due to his heroin addiction. He would be with the band from 1993 up until 1998 when he himself would also develop a drug addiction.
The track 'Circle Of The Noose' comes from sessions the band laid down for the follow up to 1995's One Hot Minute prior to Navarro's exit. The guitarist, also a member of Jane's Addiction verified the origins of the song when responding to a fan tweeting him about it.
Speaking about the rare track back in 1997 Navarro said "One of the songs we've done is the greatest pop song I've ever been a part of … It's pop in the sense of verse, chorus, verse, chorus, bridge, hook. I really love it and we use a loop of [qawwali singer] Nusrat Fateh Ali Khan. It's really nice. The best way I can describe it is it's like pepped- up '60s folk with '90s ideals, but I would hate to label it as folk because it's not, it moves."
You can listen to the Red Hot Chili Peppers track 'Circle Of The Noose' down below.
Photo Credit: Ultra 5280