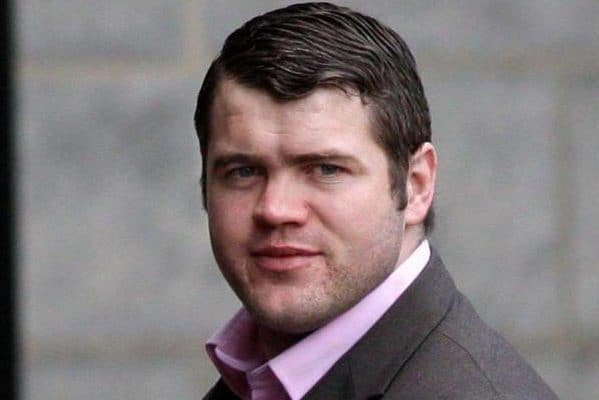 Dublin criminal Brian Rattigan has been jailed for nine years for a killing that sparked the Crumlin/Drimnagh feud.
The 38 year old pleaded guilty to stabbing his former friend Declan Gavin to death more than 17 years ago.
In August 2001 a car pulled up outside the Crumlin Shopping Centre and Brian Rattigan got out with a knife.
He was high on drugs and alcohol and witnesses heard shouts of 'Rat where is he?' before he stabbed Declan Gavin in the heart.
20 year old Declan ran into an Abrakebabra and collapsed while a doorman locked the door on Rattigan who was trying to follow him.
A jury convicted Rattigan of murder on his second trial but that was overturned by the Supreme Court.
A guilty plea of manslaughter was accepted due to exceptional circumstances.
These included the reluctance of some witnesses to give evidence and the death of eye witness David Byrne who was shot dead at the Regency Hotel.
Chief Superintendent Brian Sutton says it's been a very complicated case.
"The initial investigation was difficult becase we had an amount of reluctant witnesses and also when it came to trial some of the witnesses, even after being srved with the
witness orders had to be arrested and brought before the courts so there was several difficulties that it posed."
Judge Michael White said Declan Gavin's family has waited a very long time for closure and Brian Rattigan's admission of responsibility for the death.
Rattigan – has been in jail since 2003 and this sentence along with his conviction for the sale or supply of drugs from prison – means he shouldn't be out until around 2025
By then he will have spent over 20 years behind bars.