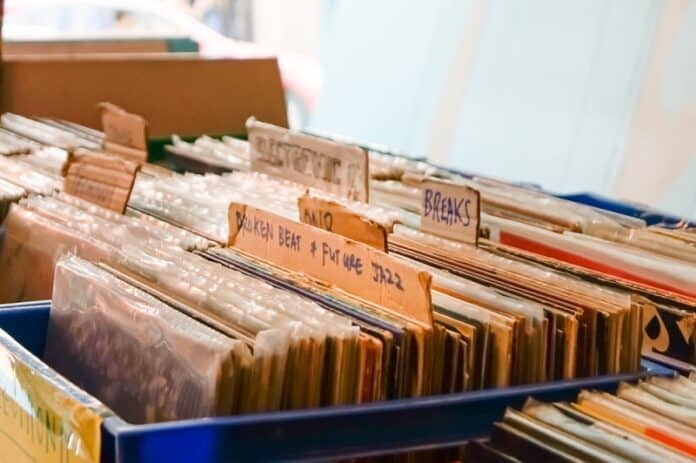 The next Record Store Day will take place on Saturday June 12, 2021 as this year's event was cancelled due to the pandemic.
The event usually takes place in April globally. By pushing it back to the summer, it is hoped that we will be past the worse of the pandemic and everyone will be able to enjoy the event.
This year, there were three Record Store Day drops to make up for the cancellation of the event back in June. The last drop took place on October 24. The special releases included records from Beck and St. Vincent, Eminem, Def Leppard, Thin Lizzy, Lou Reed, The Rolling Stones and Snoop Dogg.
The special release didn't stop there. For Black Friday, Motörhead, My Chemical Romance, Beastie Boys and many more released special limited vinyl recordings as part of the Record Store Day celebrations.
The pandemic has had a major impact on record stores across the world. However, even with lockdown and non essential retail closing for a significant part of the year, the Record Store Day drop in August resulted in a 3% increase in record sales.
Record Store Day organiser Megan Page said in an interview with Music Week that "while not all of these additional sales are down to RSD, it was responsible for a substantial proportion of the uplifts achieved in those weeks."
The first Record Store Day took place in April 2008. Metallica spent the day at Rasputin Records in San Francisco signing records and talking to fans. Since then, the event has become a global phenomenon with artists releasing special editions and participating in events around the world. Antarctica is the only continent that does not celebrate the event.
For more information about the history of the event and participating stores in Ireland, check out the Irish website here.