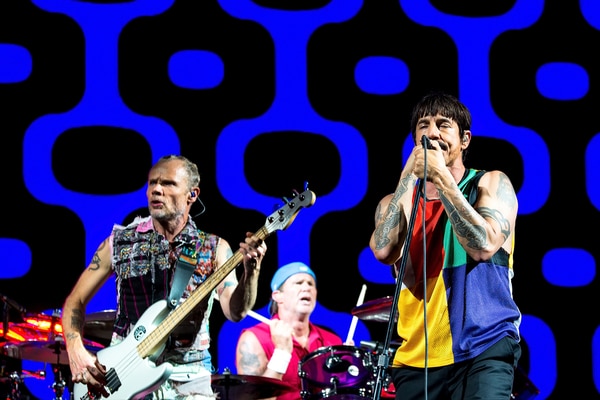 Red Hot Chili Peppers' latest album 'Unlimited Love' has reportedly sold 97,500 copies in the US during its first week of release.
This also marks the first Chili Pepper's album to reach top spot since 'Stadium Arcadium'. That was released in 2006.
The most popular albums are ranked by the Billboard 200 on a weekly basis. They are also based on the multi-metric consumption as measured in equivalent album units.
These units also comprise of album sales, streaming equivalent albums (SEA), and track equivalent albums (TEA).
Each of these units also equals one album sale, or 10 individual tracks sold from an album.
It is also equal to 3,750 ad-supported or 1,250 paid/subscription on-demand official audio and video streams generated by songs from an album.
Red Hot Chili Peppers New Album 'Unlimted Love'
'Unlimited Love' also marks Chili Peppers' first new album since the return of John Frusciante to the band in 2019.
"Our only goal is to get lost in the music", the band said of the album.
They added, "We (John, Anthony, Chad and Flea) spent thousands of hours, collectively and individually, honing our craft and showing up for one another, to make the best album we could. Our antennae attuned to the divine cosmos, we were just so damn grateful for the opportunity to be in a room together, and, once again, try to get better. Days, weeks and months spent listening to each other, composing, jamming freely, and arranging the fruit of those jams with great care and purpose. The sounds, rhythms, vibrations, words and melodies had us enrapt".
"We yearn to shine a light in the world, to uplift, connect, and bring people together. Each of the songs on our new album 'Unlimited Love' is a facet of us, reflecting our view of the universe".
Red Hot Chili Peppers were also awarded with a Hollywood Walk of Fame star last week. Check out more on that here.