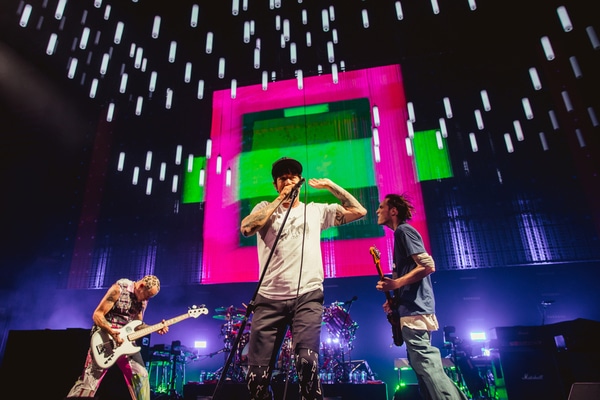 We all of course remember that iconic Playstation game style music video for Red Hot Chili Peppers' track "Californication". Well you can now actually play the video game featured in said video, courtesy of developer Miquel Camps Orteza.
The video itself showed band members John Frusciante, Flea, Anthony Kiedes and drummer Chad Smith as video game avatars, who are tasked with surviving in various dangerous environments including swimming through shark-infested waters.
These tasks also include snowboarding through mountainous peaks.
"wanted to play this game so bad!"
The idea of playing this game became an obsession with one such keen developer.
Miquel Camps Orteza explained just how much of an ambition it was to create it for real.
"I wanted to play that game so bad!", he said. "It's 2022 and I haven't seen anyone [make] it, so I challenged myself to create it. I have selected some epic moments from the video and turned into 7 levels, each one with different game mechanics. I hope you like this game".
It is also availble to download on Windows PC and macOS. However unlike the track, this game will not include Red Hot Chili Peppers' music. This is mostly due to legal restrictions.
You can find buttons that will provide links to the YouTube clip of the track.
Californication was also the seventh studio album to be released by Red Hot Chili Peppers, arriving in June 1999. It proved to be the band's most successful album, selling of 16 million copies globally, including 5 million in the US alone.
In more recent times, the band released their most recent single 'Poster Child' which features on their latest album "Unlimited Love".
Check that track out here.
The album will be released on April 1 via Warner Bros. This is the first album released by Chili Peppers since John Frusciante's return to the band in 2019. It is also their first new material since releasing "The Getaway" in 2016.