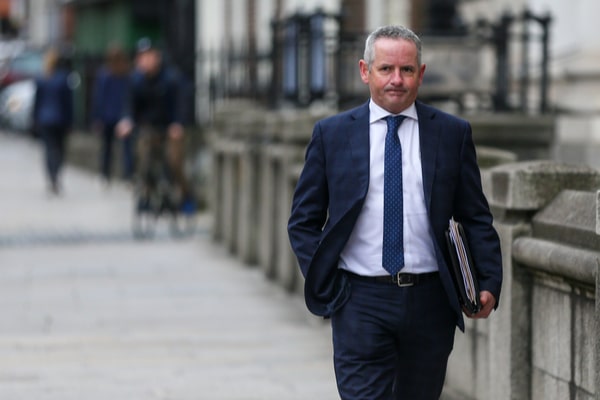 HSE's Paul Reid has said the ransomware attack on HSE IT systems is a "very serious criminal act on sick people". The head of the HSE believes risks associated with the vicious hack increase every day and will have "very severe consequences".
It was confirmed that the attack will cost the HSE "tens of millions" to rebuild its IT system. Reid also revealed they have enlisted the help of private hospitals for certain services such as oncology and urgent radiography.
"It's extremely serious for us," warned Reid. "The risks increase every day as we progress … we are setting out to mitigate obviously as much as we can. Our teams have been working around the clock throughout the weekend with the best national and international expertise and technology in cyber-crime".
Reid said the HSE have set out three priorities to alleviate pressure, and "see an opportunity to bring on the voluntary hospitals". There are around 19 voluntary hospitals with their own standalone systems, although they need "connectivity to some of the HSE systems".
"In parallel, we're aiming to try work to get a lot of our diagnostic systems up, our lab systems, patient access systems particularly oncology systems would be a priority," Reid continued. "And thirdly is trying to get the basic connectivity which we rely on hugely in terms of transferring information so basic mail servers, basic sharing of information, Microsoft tools etc.".
According to Reid, it remains to be seen how much data was compromised and he refused to eliminate the possibility of large amounts of personal information may have been discarded by the hackers. He said the HSE has been trying to reassess what they have, and the files which had not been accessed, "and what we can take back securely. It's a really difficult process we're in."
"We can't fudge it, the reality of this is that's what these organisations set out to do," said Reid. "We haven't established what level of detail they fully have but that's what they set out to do".
The number of people being treated in hospital for COVID-19 recently fell below 100 for the first time since September. However, CEO Paul Reid confirmed the number count was not affected during the recent major cyber-attack on the HSE's IT system.