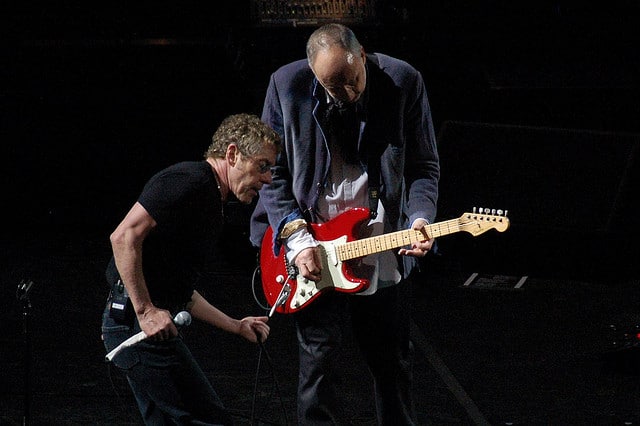 The Who have released a new video of the band playing one of their classic hits 'Pinball Wizard'. The clip is from their performance at Hyde Park in London last year.
It is from the new DVD The Who: Live in Hyde Park which came out on Blu-ray, CD and Vinyl in November of last year. The band played the sold-out London show on June 26th, 2015.
The Who will return to North America next month and in March for a number of rescheduled dates on their 50th anniversary tour. The reason being is because frontman Roger Daltrey was diagnosed with viral meningitis, which lead to a number of gigs being postponed.
The band previously made it clear that this would be there last big tour with Roger Daltry saying "We have to be realistic. I want us to stop at the top of our game when we are still really good at what we do. The quality of the music is really what this is all about."
Pete Townshend was also emphatic about the tour saying that it is a farewell tour so it will definitely be their last one. You can look at the clip of The Who playing 'Pinball Wizard' at Hyde Park down below.
Photo Credit: Scott Ableman