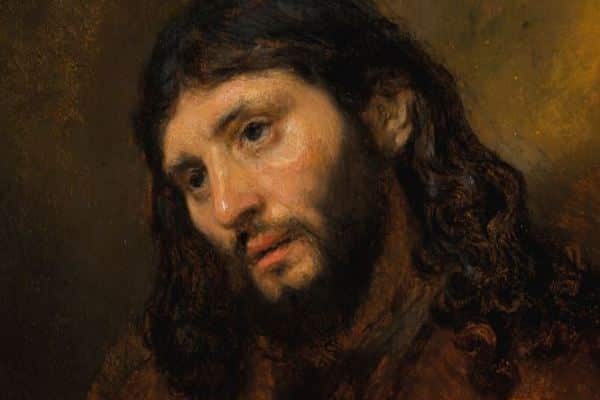 A pair of fingerprints likely belonging to the great artist Rembrandt have been discovered on a painting of Jesus, which is due to be auctioned next month.
Rembrandt's Study of the Head and Clasped Hands of a Young Man as Christ in Prayer, is to enter the market for the first time in 60 years and could reach up £6 million.
Fingerprints are often found in the varnish of artworks but the prints on the painting are in the original paint.
The discovery was made before the painting's inclusion at the Louvre's 2011 exhibition Rembrandt and the Face of Jesus.
The artwork had until this summer been on loan to the Rembrandt House Museum in Amsterdam.
Before its display at the Louvre, Sotheby's said it was hidden away in a private collection for decades.
The method was prone to smudging and could only be accomplished by the most skilled of painters
The artwork was created in about 1655 and the model, likely to be one of the young Jewish men who lived in the artist's neighbourhood in Amsterdam, would have been chosen for his striking appearance.
It is one of seven similar surviving oil sketches depicting the same man as Christ, though there is debate over how many of works were indisputably by Rembrandt.
The sketch for sale, and one at the Gemäldegalerie art museum in Berlin, are accepted as being made by the artist.