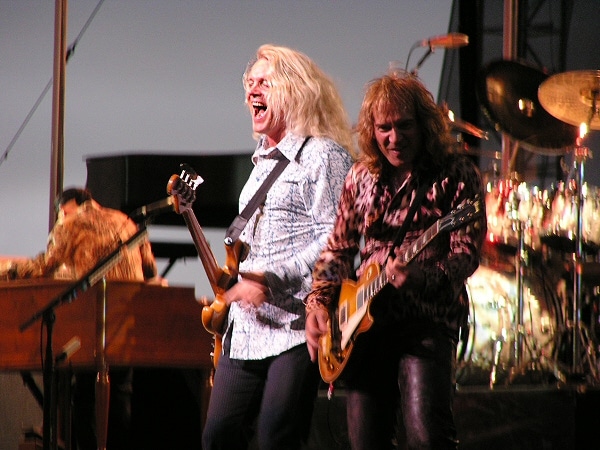 On Sunday evening REO Speedwagon guitarist Gary Richrath passed away at age 65. The news was confirmed via the band's Facebook account by REO Speedwagon frontman Kevin Cronin.
The statement by Cronin read "Hi friends, KC here. My longtime friend and collaborator Gary Richrath passed away earlier today, I feel so sad."
Cronin continued by saying "The entire REO family mourns his death and shares in the grief of hid family, friend and fans. These words do not come close to expressing the depth of emotions I am feeling this time."
Richrath had been with REO Speedwagon from 1970 to 1989 and wrote a lot of the band's songs including their 1981 hit 'Take It On The Run' which was from their classic album High Infidelity.
As well as being part of a highly successful band, Richrath went out on his own releasing a solo album in 1992. Only The Strong Survive was released under the moniker of Richrath.
in 2013 REO Speedwagon reunited for a number of benefit shows in Bloomington Illinois to help those affected by a tornado which hit the central Illinois area.
You can check out the classic REO Speedwagon song 'Take It In the Run' in memory of Gary Richrath down below.
Photo Credit: Joanie-21