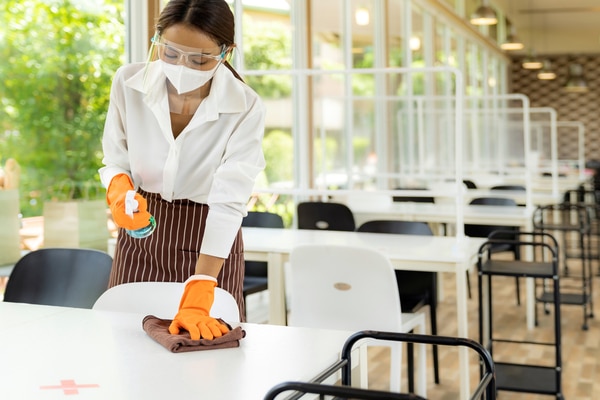 Delays to the July 5th reopening for indoor hospitality are looking increasingly likely as sources indicate the date will be pushed back. Sources also reveal concerns at senior levels of Government, as a delay could lead to further extensions.
Advice is currently being drawn up by NPHET, who will present a plan to Government next week. According to current figures, it is thought that the Delta variant will account for more than 50% of infections by the middle of July, increasing to 90% in early August.
Sources told the Irish Times that it is "highly likely" that an extension beyond July 5th will be recommended by NPHET. However, the source also stated the possibility of NPHET recommending that the reopening take place as planned, especially if current figures continue to indicate low levels of hospitalisation. They have also indicated the unlikeliness of additional delays being necessary, even if a delay happens next month.
NPHET member, Dr Mary Favier claims "an additional two to three weeks would make a substantial difference".
Speaking to the publication, sources believe there could be a phased lifting of measures through July, if there is a delay. This would see measures lifted later in the month, with other measures continuing to lift as planned. According to Eamon Ryan, Green Party leader, the plan is to continue with the reopening of travel on July 19th, as "there is strength in following a common [EU] approach".
Yesterday, we heard the HSE announce around 500,000 doses of the AstraZeneca vaccine will arrive in the State in August. However, any delays would see the vaccination rollout placed under unnecessary pressure. Chief medical officer Dr Tony Holohan has written to the National Immunisation Advisory Committee (Niac) to seek approval for the use of AstraZeneca on younger cohorts. The AstraZeneca vaccine is currently limited to the over 50s cohort.
"None of us want a situation where we have a stock here that we're not utilising, and we don't have people vaccinated," said HSE chief executive Paul Reid. "So, that's a situation we'd all like to avoid, certainly from a HSE perspective."
Although we are beginning to see the vaccination programme curb the spread of the virus, Reid said the State is at a "point of unease and apprehension as to what might happen next". Meanwhile, the Taoiseach has said he "cannot speculate" as to whether restrictions will be eased as planned for next month's reopening.
According to the Taoiseach, the Government has managed to reopen the economy in a "cautious but a progressive way". Mr Martin also feels that many people do not want that progress made so far to be jeopardised by rushing things by reopening too soon. The Fianna Fáil leader made the comments in an interview with Virgin Media One, who marked his first year in office as Taoiseach.
Mr Martin said: "I can't speculate right now, today, in relation to this, other than [to say] it is an area of concern to the chief medical officer, to everybody, to myself included. But I just want to make the point that so far, we have managed to reopen society in a cautious but a progressive way, and a lot of people are satisfied and relatively happy with the manner in which that's happened.
"They don't want that jeopardised or undermined in any way either, and anything we open we want to keep open. We don't want to be going back. That's the important principles that has to inform any decisions in light of any advice we might receive from the Chief Medical Officer and from NPHET, who have to do some modelling of this Delta variant."