The 2018 Climate Change Performance Index, launched today at the UN climate talks in Bonn, highlights Ireland as being the worst performing country in Europe for action on climate change.
The Index is produced annually on the basis of joint analysis by two leading European think-tanks. It places Ireland 49th out of 56 countries, a drop of 28 places from last year.
Jerry MacEvilly, Policy Coordinator for the Stop Climate Chaos coalition, commented:
"The expert report lays bare the continuing and disturbing contradiction between Government rhetoric on climate change and the sad reality of policy implementation in Ireland."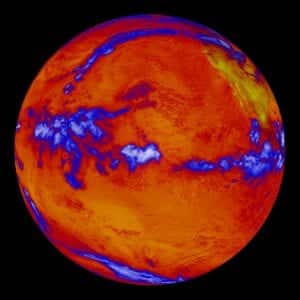 "Ireland's polluting emissions are rising, the state is failing to meet EU obligations and the government is not supporting greater EU ambition."
"This hypocrisy on climate change not only has significant reputational damage for Ireland but brings with it extremely negative impacts for our economy, our local environment and our health."
Agreeing with Mr MacEvilly's comments, Dr. Cara Augustenborg, Head of Science and Communications at Friends of the Earth Ireland, stated:
"Just last week the Citizens' Assembly put forward 13 concrete recommendations for climate action to allow Ireland to catch up with our European neighbours and end nearly a decade of dithering and delay."
"Yet at national level, we've seen a new climate action plan which does not guarantee any immediate reductions in pollution."
Ireland is the third highest producer of emissions per person in the EU, and is currently on course to miss it's 2020 emission reduction target, as its predicted our emissions will continue to rise.
The Climate Change Performance Index 2018 confirmed greater efforts have been made globally to reduce greenhouse gas emissions and highlights positive developments regarding renewables and energy efficiency.
However, it is also noted that progress is still not in line with Paris Agreement commitments and all countries must deliver stronger policies to reduce polluting emissions.