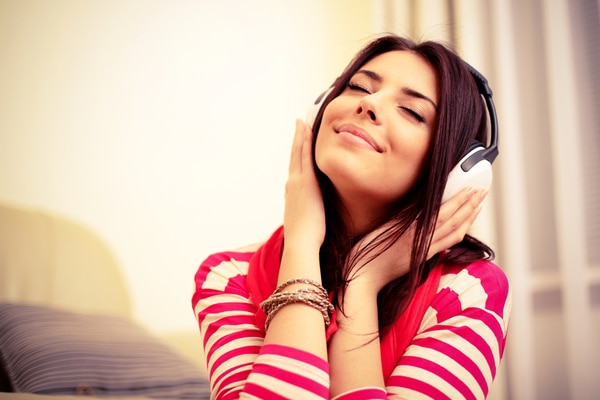 A new survey has found that across the globe, people are spending an increasing number of hours listening to music.
The International Federation of the Phonographic Industry (IFPI)'s survey found that the average listener now spends 18.4 hours listening to music, up from 18 hours in the previous survey, which was conducted in 2019. No survey was carried out last year due to the complications of the pandemic.
18.4 hours corresponds to 368 three minute songs.
Titled 'Engaging With Music', the IFPI's report found that time spent listening to music through streaming services like Spotify and Apple Music rose by 51%.
Asked for their reasons for choosing streaming services, respondents cited the lack of adverts, the range of music available and the freedom to choose what to listen to and when.
The survey was conducted in June and July in 21 countries. 43,000 respondents aged between 16 and 64 were questioned.
This year's survey saw some questions tailored towards the impact of the pandemic on people's listening habits. 87% of respondents said listening to music made them feel better during the pandemic. In the 16-19-year-old age group, 68% said new releases from their favourite artists helped them get through the lockdown.
The survey also quizzed people on their interactions with unlicensed music. 29% of respondents admitted to using illegal methods to listen to or download music. 14.4% had accessed music through unlicensed social media platforms.
"Engaging With Music 2021 tells the story of how fans around the globe are connecting with the artists and music they love in ways never before imagined, with the rapid emergence of short-form video, livestreaming, and in-game experiences, all enhanced by people's love of music," said IFPI chief executive Frances Moore. "Record companies have enabled artists to develop their vision, licensed an abundance of music tracks to a multitude of platforms, and harnessed new technologies to pave the way for music fans around the world to connect with artists in these growing and exciting ways."
Moore believes streaming represents a bright future for recording artist, so long as fair commercial deals are maintained.
"The freedom of record labels to license music to these new and immersive experiences is crucial to the future growth of the entire music ecosystem," she said. "We are campaigning worldwide to ensure governments maintain or implement a fair environment in which such commercial deals can be made."
Time spent listening to music is up globally, with people spending 18.4 hours a week listening to music each week – the equivalent of listening to 368 three-minute tracks 🎧 https://t.co/kT6BZbMpTm #EngagingWithMusic2021 pic.twitter.com/5szBcO0pdH

— IFPI (@IFPI_org) October 21, 2021