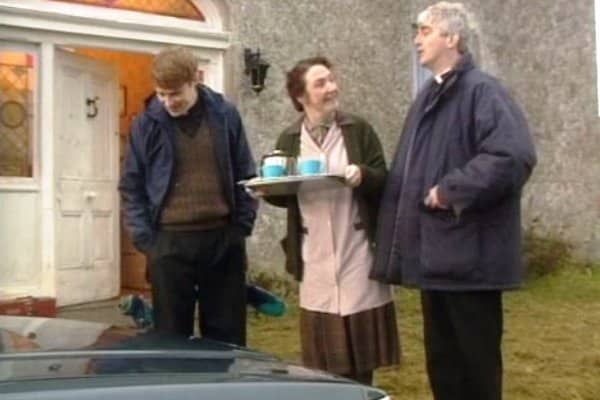 A damning report into Credit Union prize draws is being likened to an episode of Father Ted.
The Central Bank has found almost ⅓ of cars raffled by branches were won by directors or staff members.
The review was launched following the €2M financial scandal surrounding the now defunct Rush Credit Union in Co. Dublin
The uncovering made by the Central Bank report has raised concerns around how Credit Unions operate prize draws.
It found that of 128 credit unions reviewed, 46%, or 59 in total operate a prize draw.
Prizes in these draws could include anything from a hamper or a voucher up to a car.
The report also outlined that 85% of credit unions allow staff and directors to participate in draws.
The Irish League of Credit Unions says the report identifies the need for a more robust approach to how prize draws are carried out.
The League of Credit Unions says branches running prize draws should have appropriate systems and controls in place in line with regulatory requirements.
€40m in prizes were given away between 2014 and March of last year.
Personal Finance Editor for the Irish Independent Charlie Weston says it raising serious questions. "The other problem is the lack of paperwork. Credit Unions are running prize draws, they're generating big income from this and it's not always clear that, that income is going back to the members who own the credit union."