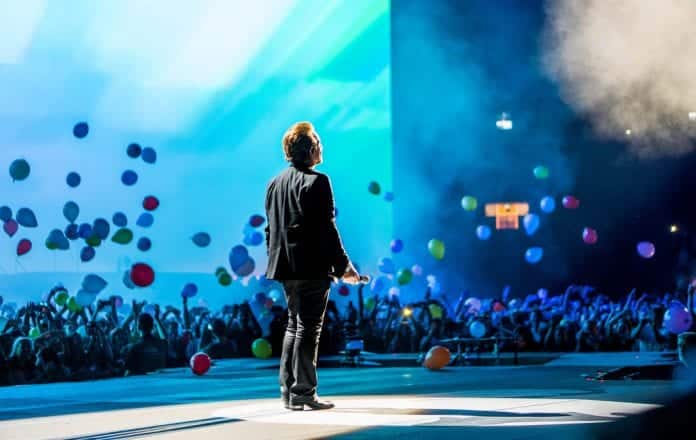 Reports have circled that U2's long-awaited new album 'Songs Of Experience' may be released in December. The album will be the band's follow-up to 'Songs Of Innocence', which was released in 2014.
It was delayed after Trump won the presidential election, so the band instead turned their sights to a 30th anniversary tour of their LP 'The Joshua Tree'.
Bono recently spoke about the record saying he would like the record to be released before "early 2018" but he also added, "Don't listen to me." So maybe he's not so certain when it will be officially release, but here's hoping!
The Irish Sun have also reported that the 'Songs Of Experience' record will be released on World AIDS Day, which is the 1st of December. The release is reported to be in conjunction with the charity 'RED', which Bono co-founded. Ahead of the album's release, it is reported that the lead single from the album,'You're The Best Thing About Me' will also be released on the 8th of September.
Irish radio DJ Dave Fanning spoke to the paper and claimed that the record was "definitely out this year", adding: "What's great is new songs mean something to U2. They take their new material seriously, in a way that The Rolling Stones don't."
Photo Credit: U2start