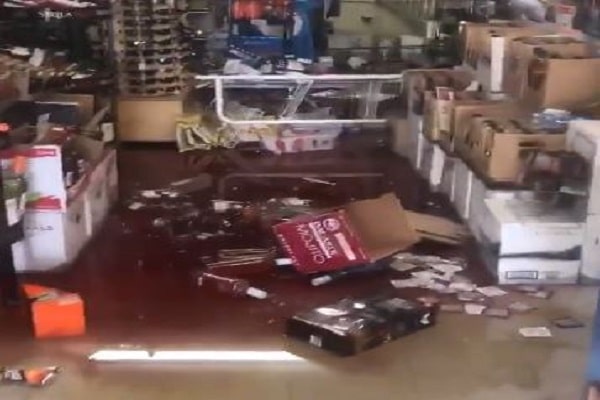 California residents have been sharing videos of the moment a 6.4 magnitude earthquake struck California.
The earthquake hit near the town of Ridgecrest, about 125 miles north of Los Angeles.
Emergency crews in the south of the state are responding to at least 24 medical and fire incidents
A resident of Buena Park, CA, Swapna Chacko, described the effects of the queake. ".
"Usually it's more of a trembling feeling. This time it was rolling. I felt dizzy at the same time and it went on for a while. I turned around and saw my lights swaying. It was more like being on a moving ship."
Rocking and rolling here in Aliso Viejo! We felt the earthquake here too! 🇺🇸 #earthquake #laearthquake pic.twitter.com/yAGOImdwtI

— Chris Fabregas (@ChrisFabregas) July 4, 2019
Whoa, M 6.6 north of LA at Ridgecrest. Our "chandelier" was still shaking well afterwards down here in Huntington Beach, CA. #CA #EarthQuake pic.twitter.com/EBPo15ynZr

— Mapperwocky 📎⛰⚒ (@cirquelar) July 4, 2019
Earthquake pic.twitter.com/KyGdHfLXor

— Swapna Chacko (@SwapnaC) July 4, 2019
My dads liquor store in Ridgecrest (11 miles from the earthquake) 🥴 pic.twitter.com/4RC0mY3eha

— Zomo (@zomo_abd) July 4, 2019