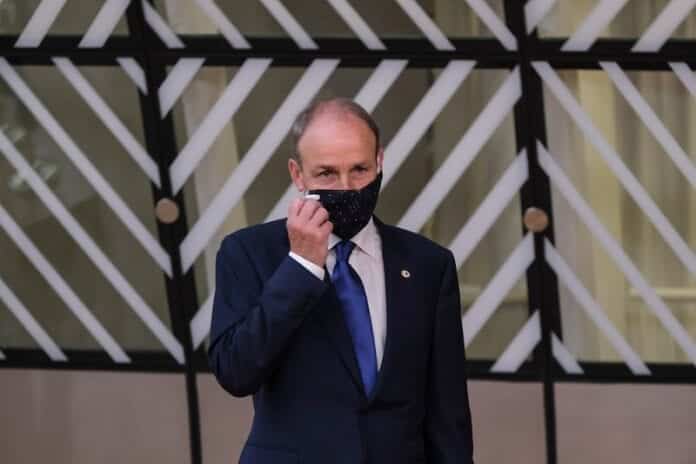 The new living with Covid plan will be announced later today but details of the new plan have already emerged.
April 5 will be the date when current restrictions could be eased. The current measures will continue until then and a review will then take place.
The news was first reported in The Irish Times and the plan is not expected to feature dates for reopening which the UK Government announced yesterday.
Many will be hoping that come April 6, people will be able to travel further than 5km from their home or visit loved ones.
The new plan also aims to reopen schools and the construction sector. Minister for Health Stephen Donnelly appeared on Claire Byrne Live last night and only added to the confusion.
This morning, many opposition TDs have criticised Donnelly's performance as parents are frustrated over the lack clarity about when certain classes can return to school.
According to reports, NPHET recommended that only junior infants and senior infants return at first but the Government are aiming to have 1st and 2nd classes return as well.
Despite some ministers stating that this was the case, Stephen Donnelly could not confirm this plan.
Last week, the Taoiseach Micheál Martin told The Irish Mirror that restrictions would last until the end of April.
Now, the new plan has earmarked April 5 as a date when restrictions could be eased.
There is growing discontent among the public over the Government's communication in recent weeks.
Sources told The Irish Times that last week's announcement from Taoiseach had "shattered people" and it was the "worst weekend" he had experienced since the Government took office.
Another senior source said there was no alignment in messaging between the Taoiseach, the Tánaiste, the HSE and NPHET.
Green Party leader and Minister for Transport Eamon Ryan said "people are weary, we're still in a very precarious position".
He said the priority for the Government was the reopening of schools – "particularly on getting schools back, make sure we do that safely".
Ryan also claimed that the new living with Covid plan "offers hope".
It is expected that retail will be the first sector to reopen after schools and construction.
The hospitality sector is expected to open their doors to diners in the summer time, but no dates have been proposed as of yet.
Some Government ministers have said the new plan will be driven by "data, not dates".
Cases of Coronavirus are falling but at a slow rate, while the vaccination rollout continues. The HSE had targeted 80,000 doses last week and they announced earlier that they met this target.
The goal this week is to administer 100,000 doses of the Covid-19 vaccine.
According to Ireland's Covid-19 vaccine hub, a total of 350,322 vaccines have been administered.
219,899 people have received their first dose while 130,423 people have received their second jab.