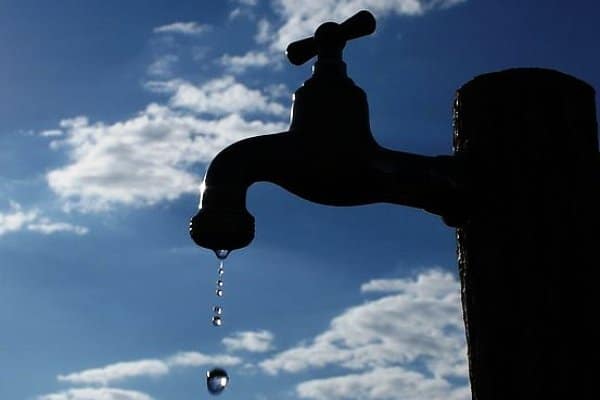 Irish Water is warning the public that water restrictions will become unavoidable given the current trends as the demand levels for water in the Greater Dublin Area rose again overnight.
In the Greater Dublin Area, where Irish Water can produce 610 million litres of water per day, demand has risen to concerning levels.
In the summer of 2017, an average of 565 mega litres of water per day was used. Last Friday in the Greater Dublin Area 602 million litres of water was used but overnight on Monday the levels were at 609 mega litres which leaves almost no margin of supply over demand.
Demand for water is increasing while levels in rivers and lakes are dropping significantly which means that is there is less water available to treat and supply to homes and businesses.
At the same time, the sources, especially our main raw water storage at Pollaphuca, is dropping at similar rates to previous droughts in 1975, 1976, and 1995.
To minimise the risk of supply failure, we need to conserve water in our sources including rivers, lakes and groundwater and avoid overstressing the production and distribution systems.
Commenting on the ongoing situation, Irish Water's Corporate Affairs Manager, Kate Gannon said,
"If the drought is prolonged, water restrictions would become unavoidable given the trends. Irish Water are appealing to the public to be mindful of their water usage. Every effort someone makes in their home or business impacts their neighbour and community."

"Irish Water's Leakage Reduction Programme teams are on the ground now but we also need the public's support to reduce their water usage. The top three measures that people can take are not using a hose to water the garden or wash cars; keeping paddling pools very shallow if they are being used; and taking short showers rather than baths."

"Our Drought Management Team are monitoring the situation daily across the country and we intend to provide regular updates nationally and at regional level, so that the public is aware of the position as it develops. This is a very serious situation and we are seeking the public's help. Every effort the public make to conserve water will help to minimise risk of supply loss to them and their community."