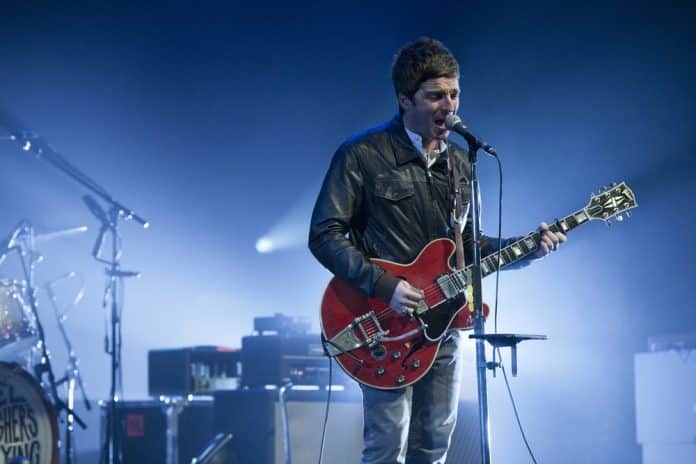 Are Noel Gallagher's High Flying Birds worth a trip to the 3Arena on a Thursday night? Hell to the yes. They're worth it, we can vouch for it.
I went along to Noel last night, and as much as I don't want to admit it, it was my first time to see the 'calmer' Gallagher brother live on stage and it's easy to say I'll be returning.
While we debated our preference this morning in Nova HQ as to which brother has the stronger voice, we were all in agreement when it came to the quality of last night's performance.
The Mancunian's set was a classic, about 22 songs of pure quality and while there were plenty of Oasis numbers in there – Little by Little, The Importance of Being Idle, Half The World Away and Don't Look Back In Anger – Noel put his own take on them, particularly his mellow version of Wonderwall.
What an unreal way to spend a Thursday night – @NoelGallagher High Flying Birds @3arenadublin were insane! Incredibly lucky to see these guys live #NGHFB pic.twitter.com/APz1dEaTpp

— Cíara Spain (@dodgejaja) May 10, 2018
The crowd was most definitely a mix of Oasis die-hards and Noel's High Flying Birds fan base, but not one person was left sitting for the night – even if they didn't enjoy the Man City shout out.
Moreover, I personally thought allowing the crowd to take-over was a nice touch on Don't Look Back In Anger – iconic.
Also, can we just take a minute to appreciate the quality of the band's new material? If you haven't checked it out… get on it. You won't be disappointed. Add Holy Mountain, She Taught Me How To Fly and It's A Beautiful World to your playlist now.
And for the closing tune – what absolute legends. Bowing out to The Beatles 'All You Need Is Love' was the icing on the cake.
Side-note: To the kid who was no more than eight-years-old rocking it out with his Oasis shirt in the air – I salute you, you little legend!