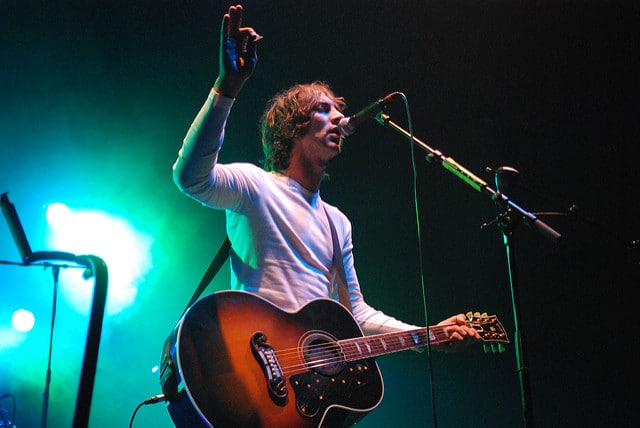 The Verve's Richard Ashcroft has released a new single from his upcoming solo album. He is back with a new look and a new sound.
It was recently announced that Richard Ashcroft will release his fourth solo album These People on May 20th. He now has short hair and overall has a much darker image than before.
Speaking about his new album Ashcroft said that the project is to do with "some personal and world events [taking] a dark turn leading to a sense of urgency and a clearing of the mind".
His new album is his first since 2010's United Nations Of Sound, which was recorded largely in Ashcroft's basement home studio and featured orchestration from Wil Malone, who worked with Richard on The Verve's A Northern Soul and their smash hit album Urban Hymns.
Richard Ashcroft delved deeper into the themes on the new album saying that it deals with the likes of the war in Syria, the Arab Spring uprisings and the death of a close friend. He elaborated on this saying "To do nothing would be a crime in this sick nihilistic age of war".
You can listen to the new track from Richard Ashcroft titled 'This Is How It Feels' down below.
Photo Credit: Marco Mas