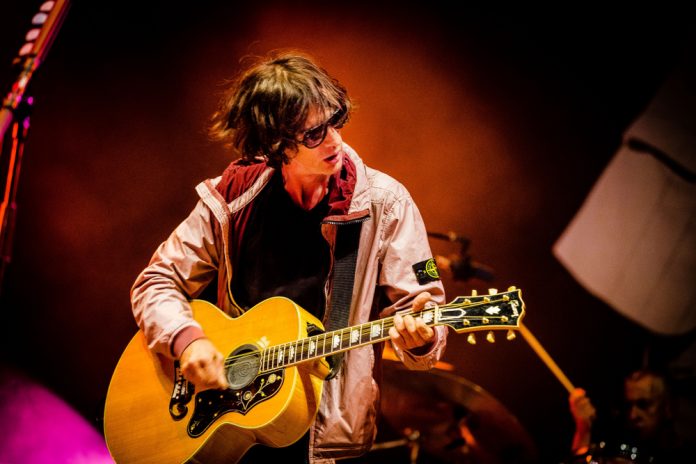 The Verve frontman Richard Ashcroft has said that he is set to release an acoustic album of his greatest hits.
Speaking to a Radio Station in London Ashcroft said:
"Yeah, at the moment I'm set to start on an acoustic set of some of the best tunes […] and stripping them back and laying them bare basically, so that will be my next thing. I'm excited about that." 
"I'll be recording, I'm carrying on, moving on. So that will be my next record and from there when that comes out, that mythical night in my mind will take place."
The Verve formed back in 1990 with lead vocalist Richard Ashcroft, guitarist Nick McCabe, bass guitarist Simon Jones and drummer Peter Salisbury.
The band's commercial breakthrough came with their 1997 album 'Urban Hymns', which became one of the best-selling albums in UK Chart history.
Pic Ben Houdijk