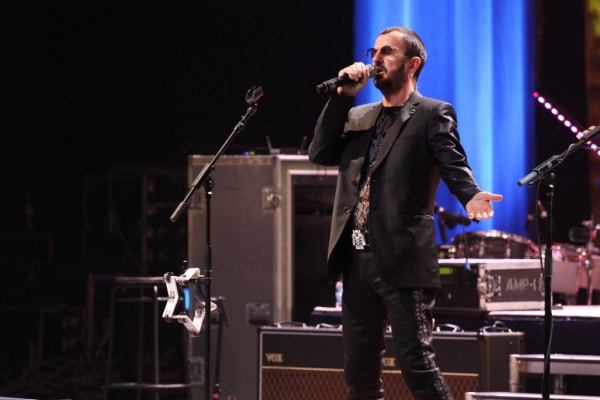 Ringo Starr has been forced to cancel several shows across the US, after contracting Covid-19.
A managment team representing the former Beatle confirmed this news via a statement. This cancellation includes shows at Michigan New Buffalo, and Prior Lake.
Other shows at Saskatoon, Lethbridge, Winniepeg, Penticton and Abbotsford, have also been called off following Starr's diagnosis.
"Ringo hopes to resume as soon as possible and is recovering at home," the statement read. "As always, he and the All Starrs send peace and love to their fans and hope to see them back out on the road soon". 
https://twitter.com/BeatlesEarth/status/1576982158560096256
As it stands, Ringo Starr's tour is to resume in Seattle, Washington on October 11. He is scheduled to take to the stage at Portland, San Jose, Los Angeles, Paso Robles and Mexico City.
Ringo Shows Postponed 
Earlier this year, Ringo Starr was also forced to postpone shows from his North American Tour, after several members of his band tested positive for Covid-19.
It emerged that keyboardist Edgar Winter and guitarist Steve Lukather had tested positive for the virus.
"We are so sorry to let the fans down", Starr said in a statement at the time. "It's been wonderful to be back out on the road and we have been having such a great time playing for you all. But as we all know, [COVID-19] is still here and despite being careful these things happen". 
"I want to thank the fans for their patience", he continued. "I send you all peace and love, and we can't wait to be back in the Fall". 
Earlier this year, Ringo Starr celebrated his 82nd birthday.
To celebrate this milestone, Starr was joined by his wife Barbara, family and friends as part of his annual Peace and Love Event.
Several members of Starr's band also attended the event. More on this from Nova here.