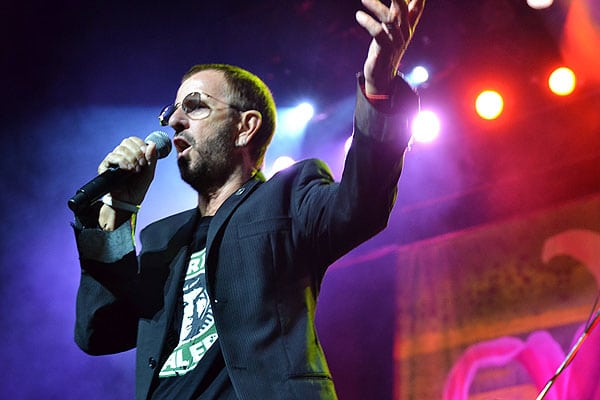 Ringo Starr has joined Bruce Springsteen in cancelling his upcoming gig in North Carolina. The state recently passed an anti-LGBT law and has since seen some artists pulling out of gigs there in protest.
The former Beatles drummer Ringo Starr has followed on from Bruce Springsteen, who recently pulled out of a show in the state over its controversial HB2 bill.
North Carolina's new laws require individuals to use bathrooms corresponding to their biological sex, which some have seen as discriminatory towards trans people. The laws also impact on local government's ability to pass anti-discrimination laws.
Ringo Starr was scheduled to perform in Cary, North Carolina next month on June 18th. In a recent statement he has explained the reason for cancelling the gig "I'm sorry to disappoint my fans in the area, but we need to take a stand against this hatred. Spread peace and love," he added "How sad that they feel this group of people cannot be defended.
Bruce Springsteen also recently announced that he wouldn't be going ahead with his gig in Greensboro, North Carolina last Sunday. In a statement he said "We have canceled our show scheduled for Sunday, April 10th. Some things are more important than a rock show and this fight against prejudice and bigotry is one of them."
Photo Credit: Focka