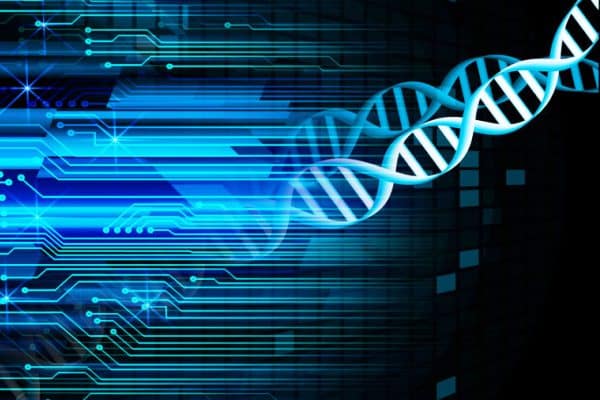 Ancestry®, the global leader in family history and consumer genomics, has released new figures showing strong growth in DNA testing by Irish people.
2018 saw over a 1,000% increase in Irish people taking the AncestryDNA test since launching in Ireland in 2016.
The test empowers users to discover details about their ethnicity and connect with members of their family tree around the world.
Ancestry also announced that between June 2018 and March 2019 17% of their Irish users have connected with previously unknown relatives following their DNA test.
The new figures were released today to coincide with World DNA Day, the day in 1953 that scientists published the discovery of the double helix and the structure of DNA.
The Ancestry DNA test is a simple saliva test that can be purchased online and done at home. The test results have the potential to connect users with up to 14,000 genetic cousins around the world.*
Ancestry spokesperson, Russell James, said:
"DNA Day is a celebration of one of the most important scientific discoveries of the last century. Continuous development in this area has meant that we can now use this pioneering science in our own homes. The increase in the number of people taking DNA tests proves the growing desire amongst us to make meaningful connections in this digital age.
"In this fast-moving modern world we are finding that people want to connect more with their family history and are interested in going on a journey of discovery to link with relations around the world. Our unique cousin matching network has brought millions of people together globally through their genetics. Research has shown that these new connections enrich lives and lead to an improved sense of wellbeing".
In the last year alone over 25,000 messages have been sent from Irish people to a relative they potentially never knew existed through Ancestry.ie. 34% of these heard back from those relatives within 30 days of the initial outreach.
An update to the DNA science used by Ancestry offers a more detailed view of Irish results. Users can now have 92 distinct sub-regions in Ireland where their family heritage could possibly be traced to.
This gives Irish users more precise and accurate results, with the ability to pinpoint specific parishes and towns in their family tree and connect with new family members.
Combining the AncestryDNA test with the over 20 billion records on Ancestry allows Irish users to uncover new family connections.
The AncestryDNA data considers the average number of genetic eighth cousins or closer the average adult has – this means those who share a traceable ancestor born in the last 200 years.
Last year Ancestry revealed that the average Irish adult has more than 14,0002 living relatives with 99% completely unknown to them. This research was based on results from anonymised testing of AncestryDNA customers born in Ireland.
AncestryDNA kits will be available for 25% off between 25th and 28th April in celebration of DNA Day.