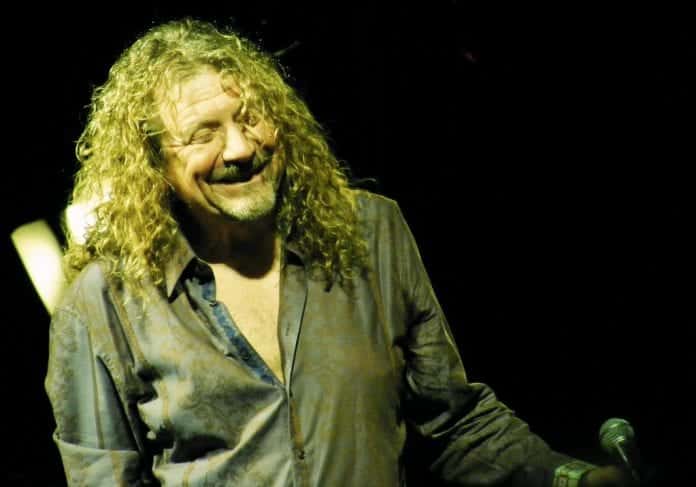 A mysterious 28-second long clip has appeared on Robert Plant's social media channels and website. The short video seems to suggest that there may be an upcoming release from the Led Zeppelin front-man.
In the clip, a black screen is first shown and then 'A Way With Words' appears onto the screen. A possible name for a new album we suspect.
Plant's cover photos on his Twitter and Facebook page have also been taken over by the message. AND the rocker's website displayed a teaser saying "Any Time Now" a few months ago, before now also featuring the clip.
Fans used to be greeted by a blank, black page on the site but it now displays 'A Way With Words', while a 'rootsy' instrumental track plays on a loop.
The mysterious messages have planted (excuse the pun) rumours of a Led Zeppelin reunion in the minds of fans, who have not given up hope. The band have only performed together on 3 separate occasions since they split in 1980. In 1985, at Live Aid, three years later at the Atlantic Records 40th Anniversary gig and in 2007 at the Celebration Day concert.
Plant apparently turned down $14 million to perform with surviving bandamtes John Paul Jones and Jimmy Page at the Desert Trip festival in 2016, but this rumour was never confirmed to be true or false.
Plant last released an album in 2014, 'Lullaby and the Ceaseless Roar' in 2014. This was in collaboration with the 'Sensational Space Shifters', who Plant confirmed would return for his follow-up album.
Watch this space, we'll be sure to update you when we know more!
Photo Credit: Takahiro Kyono