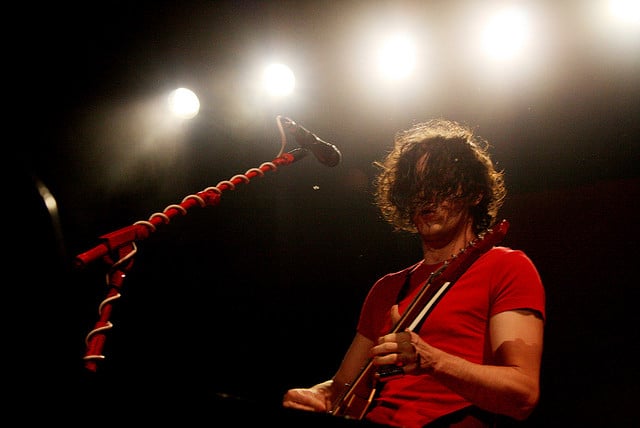 It appears that Jack White is in high demand, Robert Plant has said he would relish recording with White.
The Led Zeppelin frontman not only expressed his willingness to work with White, he picked out a date and time.
This news comes a week after the Libertines' frontman Pete Doherty claimed he wants White to produce their next album.
The revelation came out during a Facebook Q&A this week, Plant even chose a song he would love to collaborate on and venue, White's Third Man Studios in Nashville.
Plant is just coming off his performance at the iTunes festival earlier this week, the singer is currently promoting his new solo album, Lullaby and… The Ceaseless Roar.
During the Facebook Q&A, Plant said, "I love Jack White's buccaneer spirit, the way he dodges through the musical horizons. I'd be happy to make a single with him."
It seems like it's already all planned out, at least in Plant's head, "I'd like to do a track called 'Love Me' which was originally recorded by The Phantom. I'm going to Nashville on Sunday and can do it on Monday morning! I've got lunch with Alison Krauss at 2pm and cocktails with Patty Griffin at 8pm."
I guess the ball is in your court now Jack, are you going to stand-up a bonafide rock god?
Lullaby And… The Ceaseless Roar was produced by Plant and features eleven new tracks, nine of which were written by Plant. It's his tenth solo album and the first studio one with his band The Sensational Space Shifters.
Speaking to Rolling Stone, Plant said, "It's really a celebratory record, powerful, gritty, African, trance meets ZEP. I am very lucky to work with The Sensational Space Shifters. They come from exciting areas of contemporary music."
Robert Plant and The Sensational Space Shifters play the Olympia Theatre Dublin on November 24th.