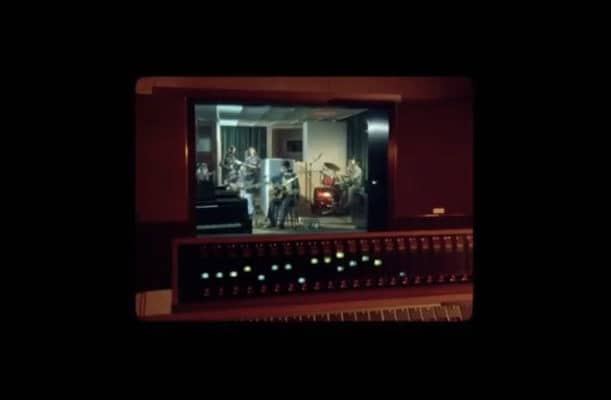 Legends of rock star in upcoming documentary, Rockfield: The Studio on the Farm to celebrate the legendary recording studios. Ozzy Osbourne, Robert Plant, Liam Gallagher, and more reveal stories from recording sessions that inspired their bands to achieve true greatness.
Directed by Hannah Berryman, the documentary chronicles the history of the recording studio through decades of behind-the-scenes archival footage of legendary sessions. Established 50 years ago, some of the UK's major artists have recorded at Rockfield, one of the first residential recording studios. Brothers, Kingsley and Charles Ward built their recording studio in a farmhouse attic on their family farm, deep in the Welch countryside.
Throughout the decades, huge rock bands like Black Sabbath, Queen, and Oasis have all recorded at the Welsh studios. All of these groups feature in Berryman's film, along with other stars, reflecting on their experience at the recording studios.
In a press release for the rock doc, Berryman stated: "In a way the film was about group dynamics, the intensity and 'make or break' nature of residential recording, something that with technology is on the wane. That intensity almost broke some bands, but it also produced tracks that have stood the test of time, and maybe you can hear everything that went on this isolated farm in that music, the pleasure and the pain."
Abramorama have acquired the distribution rights, exclusively releasing it as a "Watch @ Home" direct-to-consumer stream before other digital platforms. A newly released trailer has been released by Rockfield, with the digital release coming out on May 14th. The clip shows short footage of rock gods Queen, Oasis, The Stone Roses, laying down tracks in beloved studio founded in 1963.
Rockfield: The Studio on the Farm is 92 minutes of rock history and brimmed with decades of music and mischief. Check out the official trailer below, with a clip of Ozzy Osbourne and Tony Iommi looking back on rehearsing their album, Paranoid. For more information regarding the May 14th release, visit the film's website.