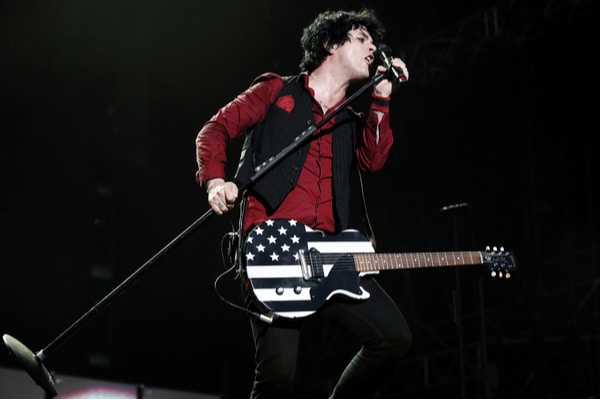 Billie Joe Armstrong has confirmed that his classic car has been found "in one piece".
The Green Day frontman had been appealing for information, after his 1962 Chevrolet Nova II was stolen. 
"This car is near and dear to all our hearts and has been in the GD family for over 30 years", Armstrong had posted via Instagram.
He also urged fans to "send any sighting, tips or info to the Costa Mesa police". 
The LA Times had reported that the car, an amplifier and two electric guitars were stolen last week during a commercial burglary in Costa Mesa, California.
The car was later disovered in El Modena by the sheriff's officials.
"I forgot where I parked it" – Joked Billie Joe Armstrong
Singer Billie Joe Armstrong has now taken to Instagram to announce the safe return of his treasured possession. 
"False alarm.. turns out I forgot where I parked it… KIDDING!", he wrote.
"Truth is the person that stole it left it parked. Joy ride? Maybe.. who knows. We live in desperate times", Billie Joe continued. "Thank god It's all in one piece. No damage. Thank you thank you to everyone that searched for my Chevy". 
Costa Mesa Police have said that no arrests have been made so far.
UPDATE: Last night, Feb. 8, Detective Lopez, acting on tips from the public, asked the @OCSheriff to look for the stolen vehicle in the unincorporated area of El Modena in the City of Orange, where the vehicle was found abandoned.

— Costa Mesa Police (@CostaMesaPD) February 9, 2022
Other Green Day news
Elsewhere, Billie Joe Armstrong's band Green Day have been busy themselves on Instagram in 2022, releasing several teaser clips which appear to hint that new music is just around the corner.
They released a "1972" teaser clip back in January, which has left fans speculating and wondering.
Several fans were also quick to point out that 1972 is the year that three members of Green Day including Billie Joe Armstrong were born in that year.
The band also shared another video, where they can be heard discussing a melody and working on a track which looks similar to "Static Age", which featured on their 21st Century Breakdown Album. More on this here.