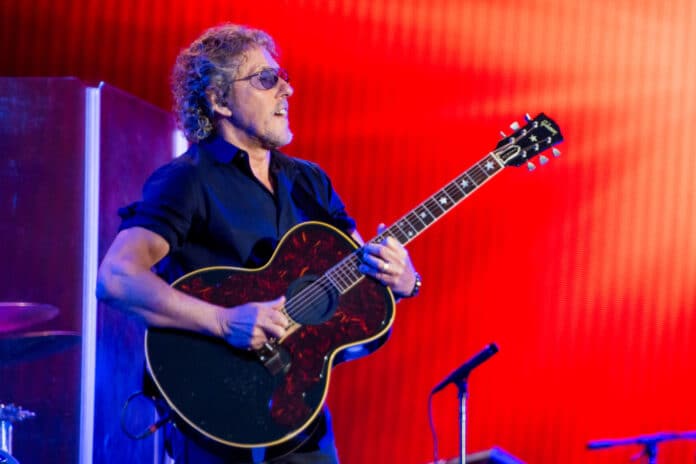 Roger Daltrey has branded Elton John "arsey" because of John's alleged snub of Daltrey's organised 'Teenage Cancer Trust' concert from 2018.
The Who frontman said years ago that John "should answer his blood emails" in regards to Daltrey's annual charity benefits as Daltrey said he has played charity concerts for Elton John's foundations on many occasions over the years.
At the time, a spokesperson for Elton John responded to Roger Daltrey's claims. The spokesperson acknowledged the fact that Daltrey had reached out to John to play at the 'Teenage Cancer Trust' concert on three separate occasions but John had prior commitments that clashed with the concerts.
"Elton participated in Roger and Alastair Morgan's 'Adoration' photo project last year [2017] which raised funds for TCT, so he loves to help this incredibly important charity when possible. No one here has any recollection of Roger performing at any Elton John AIDS Foundation events 'three times' either, which makes it all the stranger" the spokesperson added.
Speaking to The Daily Mail this week, Daltrey has recalled the incident and said he "wasn't making a big deal out of it, but then Elton got arsey about it".
Daltrey continues and said John was hard to get a hold of, "I've had the same number 40 years. But when you get to Elton's status as a monstrous, massive star… it's not easy to get hold of these guys."
He also admitted that he hopes John will eventually play at a 'Teenage Cancer Trust' concert and went on to add "I've done a couple for his AIDS charities and foundation".
"Without the support of teens, neither Elton nor The Who would have had the careers or lives they have had" said Daltrey.
Elton John or any representatives have yet to make a statement on the latest comments made by Daltrey. John recently released a new box set entitled 'Jewel Box'. It's consists of rarities and never before heard songs from the rocketman. You can read Radio Nova's report on it here and it can be bought from his site.
Meanwhile, Daltrey will be performing at the Nordoff Robbins charity livestream event 'The Stars Come Out To Sing At Christmas'. The event will be held on December 15 and features Nile Rodgers, Kaiser Chiefs, Simple Minds and many more. More information about donating and watching the event can be found here.