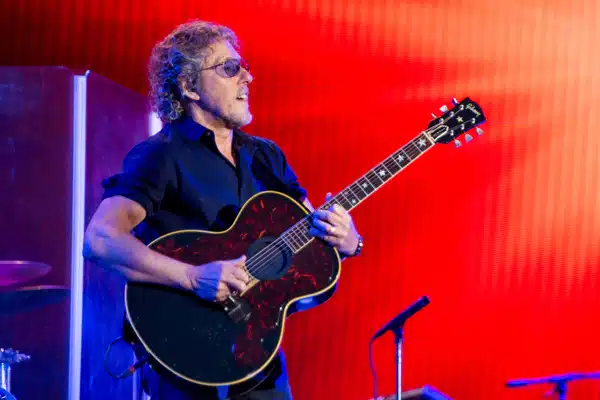 Roger Daltrey has postponed his planned "Who Was I?" solo tour until next Summer. The Who frontman's tour had been scheduled to take place the November.
The tour will now begin on 20 June 2022 and run until 17 July 2022.
Accroding to a statement posted on the Who's official website, "Due to ongoing concerns about the uncertainty of the Covid-19 situation as it could affect his band, crew and audience, Roger Daltrey has decided to move his WHO WAS I solo UK tour to summer 2022″.
On the tour itself, Daltrey said, "On this tour I want to take the audience on a musical journey through my career as a singer. I look forward to having closer contact with my audience than festivals and arenas allow. Leaving time to chat".
The Who to wind down in 2023?
Speaking about the tour previously, Roger Daltrey had also provided a timeline as to when he, Pete Townshend and co will possibly wind down with the Who.
"(There will be) the Teenage Cancer Trust concerts at the Royal Albert Hall in March (2022). And then the Who will be out in America in the spring next year. We will go to do the full tour that we got canceled. And we may do some festivals. And then we will go back out in October and then we will our swansong in the UK in 2023 maybe", he said.
On top of this, Daltrey also spoke about how sickened he felt for back stage crew of music bands who have suffered severely during the pandemic.
"I am concerned about the industry. It's important to get our road crew working again. Without these guys the halls would go silent. It's also clear that live music is an important part of all our lives, something to free us from the groundhog days that life has become. This pandemic has brought home to me what an important part of me singing is and it's made me determined to get back onstage ASAP", he said. More on this here.