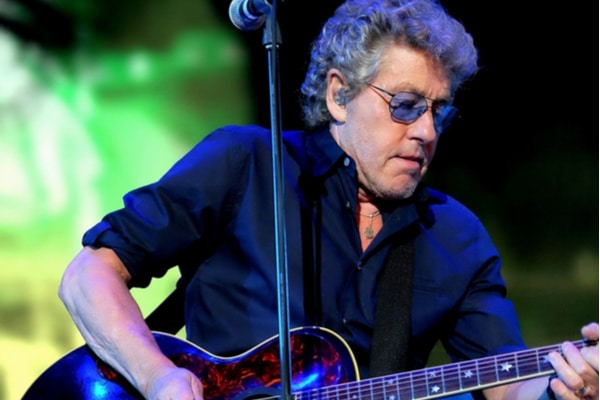 The Who rocker Roger Daltrey has launched his podcast show The Real Me.
In the latest production from Pantheon Podcasts, this show explores emotionally powerful stories of young performers and songwriters who have battled cancer and have found hope, connection and healing through music.
The show was founded by Roger Daltrey and Pete Townshend. It also highlights these moving experiences of cancer patients from TCA's Play It Back program. This program also matches these patients with music professionals to write, record and perform studio covers of their original tracks.
Daltrey on "The DNA of our charity"
The podcast's episode is also opened and closed by Daltrey. On the show, Daltrey also had this to say.
"Music is in the DNA of our charity", he said.
"Its therapeutic benefit to young people going through cancer is indisputable. These podcasts showcase the talents of these exceptional individuals. While sharing their extraordinary stories and demonstrating the critical importance of Teen Cancer America's work". 
Teen Cancer America funds facilities and services for young cancer patients. This Play It Back program has featured creative stars such as pop group PORTUGAL. Five time Grammy winer Benny Blanco has also worked with the organisation.
"fulfill the vision"
The Real Me is named after the Who's 1974 hit. It is also presented by singer/songwriter Erin Alden, while Pantheon's Christain Swain produces the show. Kenli Mattus a producer, songwriter and performer also features on air helping each artist share their stories.
Christian Swain said of the project, "Pantheon Podcasts is very excited to be working with Teen Cancer America to fulfill the vision of Roger Daltrey and Pete Townshend by doing all we can for teenagers and young adults facing cancer". 
Swain also added,"'The Real Me' podcast achieves a balance that makes these authentic stories so powerful — full of joy, sometimes sad, but always uplifting as we hear these young people find their wings and fly. It's a privilege to share the journey with them". 
The Real Me starts with the first three of ten episodes which make up season 1. They will be available at TeenCancerAmerica.org. They will also be accessible on Amazon, iHeart, Stitcher, Spotify, Apple and Google.
The first episode will feature cancer sufferer Juan Carlos "JC" Razuri. He was diagnosed with lymphona back in High School. He had hoped to be a musician, having been a member of his schools' jazz ensemble, marching band and school orchestra.
Play It Back helped Razuri to pursue his dreams while receiving treatment. He also speaks about working with Kenli Mattus on music and the wonderful joys of the creative process.
Check out the trailer below.
Back in March, Roger Daltrey had said that he was reluctant to make another album with the Who. More here.