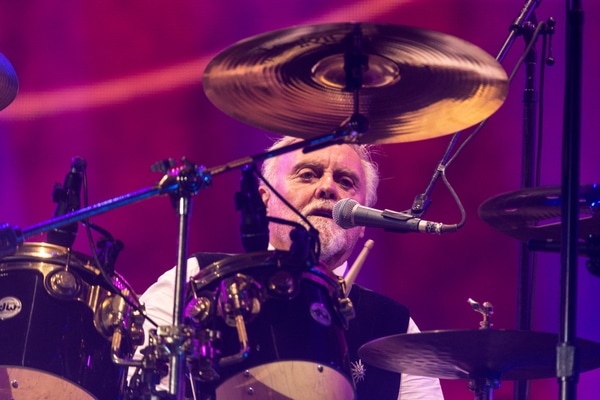 Roger Taylor, founding member and drummer of Queen, spoke out about scrapped plans for a version of the recent hit film 'Bohemian Rhapsody' that would have starred Sacha Baron Cohen as the band's frontman Freddie Mercury. Baron Cohen had been pegged for the role years before Rami Malek gave his Oscar-winning performance in the 2018 film. The Freddie Mercury biopic started out as a passion project between Cohen and 'The Crown' creator Peter Morgan.
Taylor told Classic Rock magazine in a recent interview that he was glad Baron Cohen didn't get the role in the end. I think he would have been utter shit. Sacha is pushy, if nothing else," he said. "He's also six inches too tall. But I watched his last five films and came to the conclusion he's not a very good actor. I might be wrong there. I thought he was an utterly brilliant subversive comedian, that's what he's great at. Anyway, I think Rami did a brilliant job in an almost impossible role."
Cohen Baron's version of the film was doomed from the start after Taylor and fellow Queen founding member Brian May expressed a "certain amount of caution" over the actor's vision. 'Bohemian Rhapsody' director Stephen Frears said in a 2018 interview with Vulture that Roger Taylor and May feared that Cohen's vision would not preserve Mercury's legacy. According to Frears, Cohen's version of the film was intended to being a "gritty R-rated tell-all".
"Sacha wanted to make a very outrageous film, which I would imagine Freddie Mercury would have approved of," Frears said at the time. "Outrageous in terms of his homosexuality and outrageous in terms of endless naked scenes. Sacha loved all of that."
Frears added, "You could always tell there would be trouble with the rest of the band. Because [Sacha] was so outrageous and they weren't. They were much more conventional."
Cohen later left the project altogether due to creative differences. In a 2016 interview with Howard Stern he claimed that Roger Taylor and May wanted the film to cover a longer history of the band, with Mercury's death serving as the biopic's midpoint, rather than it's dramatic close.
"Listen, not one person is going to see a movie where the lead character dies from AIDS and then you carry on to see the band," Baron Cohen said at the time.