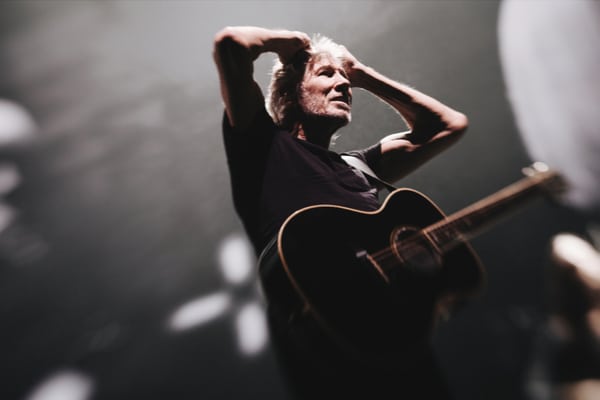 Roger Waters did not mince his words when giving his opinion of his former Pink Floyd bandmates, dismissing them as "snotty and snippy because they felt very insignificant".
Speaking on Marc Macron's WTF Podcast, Waters said that his split from the band in 1985 was crucial in the launching of his solo career.
"It was really important that I got away when I did", he remarked.
Speaking of which, Waters also confirmed the rescheduled dates for his This Is Not A Drill Tour. The tour will now commence in 2022. More information on that here.
"Always trying to knock me off"
Waters also revealed on the podcast, that his former bandmates would label him as "tone deaf". He also claimed that they said that he "didn't understand music". 
"I was in a very toxic environment where I was around some people – well, David (Gilmour) and Rick (Wright) mainly were always trying to drag me down", he continued. "They were always trying to knock me off". 
It is fair to say that Roger Waters and David Gilmour have certainly not seen eye to eye, with Gilmour ruling out the idea of a possible Pink Floyd reunion. 
"It has run its course, we are done. I'm all for Roger (Waters) doing whatever he wants to do and enjoying himself", he said in March.
The pair's most recent disagreement came was Waters published liner notes from Pink Floyd's remastered album.
Waters had claimed that David Gilmour wanted these notes removed following a dispute over credit.
More on this here.
"did some really good work together"
But despite the "toxic environment", Waters also understands why the music created by Pink Floyd still resonates with people today.
"Those years that we were together, whatever it was like socially, there is no question but that we did some really good work together", he admitted.
Meanwhile, a remixed version of Pink Floyd's first album A Momentary Lapse Of Reason which was recorded without Waters is to be released on October 29.
Waters also rejected Facebook's request to use PF track "Another Brick In The Wall" for an advert. Find out what he had to say about their CEO Mark Zuckerberg here.