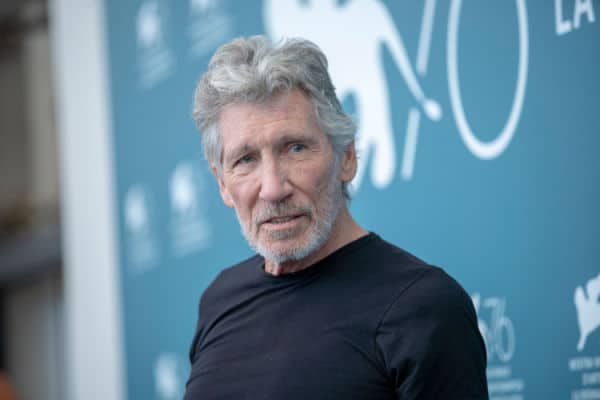 Roger Waters' upcoming show in Frankfurt, Germany has been cancelled after the city council accused him of holding anti semitic views.
The former Pink Floyd rocker has been described as "one of the world's most widely-known antisemites". 
Waters was due to take to the stage at Festhalle in Frankfurt on May 28, which is a publicly owned venue.
However, the municipal government have served a cancellation notice for this concert, due to Waters' views on Israel.
Concerns were raised by this notice regarding the venue itself, having been previously used as a detention centre for 3,000 Jewish people in concetration camps in 1938.
This notice has been reportedly served over Waters' boycott of Israel, also known as the BDS campaign, along with comparisons of Israel to aprtheid South Africa, talks with Hamas-affiliated media, and anti semtitic views at shows.
"Thanks Ramzy!"
While he has not responded to this cancelled gig and allegations personally, Roger Waters re-shared a TikTok video posted by US-Palestinian based reporter Ramzy Baroud.
In the video, Baroud defends Waters as an "anti semite racist".
Waters also adds, "Thanks Ramzy! You tell'em my brother. Love R". He also includes three Palestiniian flag emojis. Check this out here.
This is not the first time that Waters' political views have been criticised.
Earlier this month, Waters' threatened legal action against former Pink Floyd bandmate David Gilmour's wife Polly Samson, over comments she made about him on social media.
In an interview, the musician claimed that arms were being supplied to Ukraine in their ongoing conflict with Russia, as "surely profit for the arms industry".
Since then Samson wrote this, "Sadly @rogerwaters, you are antisemitic to your rotten core. Also a Putin apologist and a lying, thieving, hypocritical, tax-avoiding, lip-synching,misogynistic, sick-with-envy, megalomaniac. Enough of your nonsense". 
This is also part of a long term feud between Waters and Gilmour.