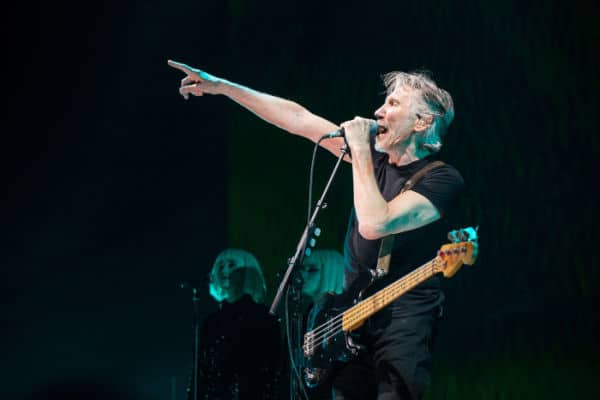 Roger Waters has confirmed plans to release a re-recording of Pink Floyd's 1973 album 'The Dark Side Of The Moon'.
The album which Waters recorded while he was a member of Pink Floyd, has been "secretly" in the works for months according to the rocker.
Waters has also revealed that he has recorded the entire album "from scratch".
Roger Waters was speaking about the album in a profile which was published by the Telegraph this week.
"Faux Floyd"
The new version of 'The Dark Side Of The Moon' is to be re-recorded without any involvement or knowledge of former Pink Floyd bandmates David Gilmour and Nick Mason.
Expecting backlash from his former bandmates who he referred to as "Faux Floyd", Roger Waters told the Telegraph, "I wrote 'The Dark Side of the Moon'. Let's get rid of all this 'we' [crap]! Of course we were a band, there were four of us, we all contributed, but it's my project and I wrote it. So… blah!". 
The Telegraph reported that besides Waters, other contributors to the album include long time collaborator Gus Seyffert, along with a "Baptist Minister" playing a Hammond organ.
The re recording is also set to feature Seyffert's girlfriend Bedouine.
"Because not enough people recognised what it's about, what it was I was saying then" Waters said when explaining his decision to re record this album.
The album is said to be similar to Waters' release of Pink Floyd track 'Comfortably Numb', which arrived last year. See here.
It was also reported that Waters is "planning a lavish vinyl release". However, this is to "prove a little tricky" considering Waters' exit from the band in 1985, and the subsequent hostilities between the former bandmates.
Despite other issues such as the postponement of a launch concert and venue change, the Telegraph representatives have "assure[d] me the release is definitely happening", accoring to reporter Tristam Fane Saunders.
The profile also saw Waters reveal plans to release a new album 'The Bar' as a "a symbol for any place that welcomes open debate".
New of this re recording comes as Waters also addressed the UN security council regarding his controversial views on the Russian invasion. More on this here.