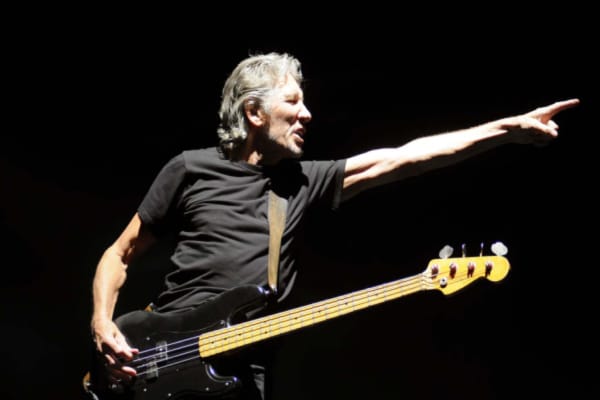 Roger Waters appeared as the speical musical guest on Steve Colbert's The Late Show yesterday (June 22).
The former Pink Floyd vocalist and bassist did not disappoint, performing a number of classic tracks from the band, including Another Brick In The Wall and The Happiest Days Of Our Lives. 
You can check these performances out below.
"a stunning indictment of the corperate dystopia"
Whilst on stage, Waters delivered this medley as a preview ahead of his upcoming solo North American Tour, This Is Not A Drill.
Starting on July 6 in Pittsburgh, Waters will continue this 40 date tour, which will last until October 8, which will see him performing in Dallas.
As he was introduced onto the stage, the show's host Stephen Colbert hailed Waters as "The founding member and creative force behind Pink Floyd". 
Waters himself had also called the tour a  "new rock and roll/cinematic extravaganza, performed in the round". 
"It is a stunning indictment of the corporate dystopia in which we all struggle to survive," he added, "and a call to action to love, protect, and share our precious and precarious planet home. The show includes a dozen great songs from Pink Floyd's Golden Era alongside several new ones — words and music, same writer, same heart, same soul, same man".
Like most rockers, Roger Waters has also voiced his views on the ongoing invasion of Ukraine by Russia.
Waters also blasted Vladimir Putin's invasion, calling it the "act of a gangster".
Writing a letter to a Ukranian woman and Pink Floyd fan called Alina Mitrofanova, Waters also said "It is a criminal mistake in my opinion, the act of a gangster. There must be an immediate ceasefire. I regret that Western governments are fueling the fire that will destroy your beautiful country by pouring arms into Ukraine, instead of engaging in the diplomacy that will be necessary to stop the slaughter". 
More on this report from Nova here.