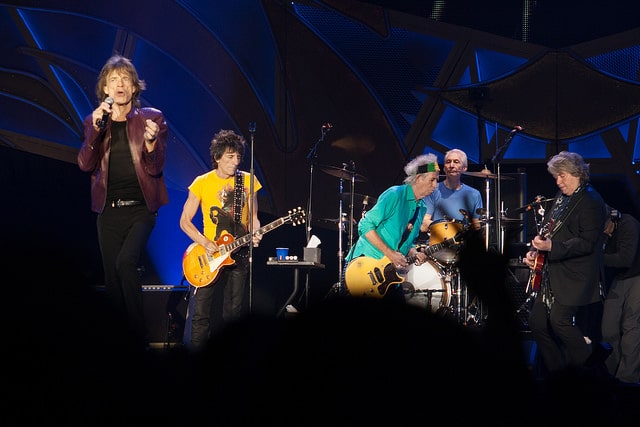 The Rolling Stones have recently confirmed a new "bluesy" album for 2016. The band said they hope to release their new album by the end of the year.
Ronnie Wood discussed the band's intentions of releasing their new record this year. He recently spoke at the opening of The Rolling Stones exhibition in London.
He said that the band are on "blues streak" after covering standards by the likes of Howlin' Wolf and Little Walter. Woods then went onto the describe how the album would have a blues edge to it.
Speaking about the tracks on the new album Woods said "They really sound authentic." He then went into more detail about their recording process saying "We went in to cut some new songs, which we did. But we got on a blues streak. We cut 11 blues in two days… When we heard them back after not hearing them for a couple of months, we were like, 'Who's that?' 'It's you.' It sounded so authentic."
Late last year The Rolling Stones guitarist first revealed that the band were working on a new album saying "We'll maybe go in the studio in December and cut a few tracks and see what happens," as well as saying "We'll take it from there, see how it all goes. One thing at a time."
Photo Credit: aka Francois aka Mister Pink