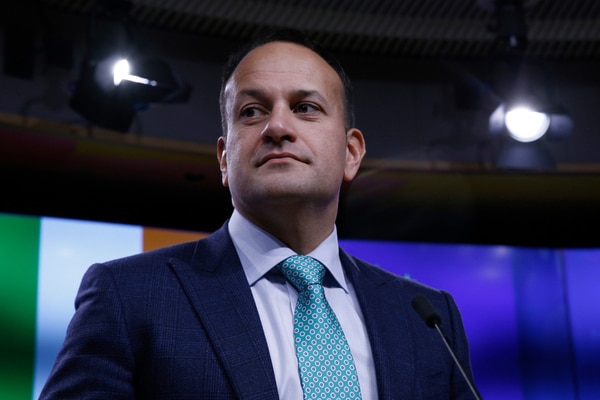 Leo Varadkar has admitted that "mistakes were made" in the appointment of Katherine Zappone as UN Special Envoy.
Zappone turned down the job, following allegations of "cronyism".
Zappone & Merriongate
It had emerged that Zappone had thrown a party for 50 people at the Merrion Hotel just days before her appointment to the post. Leo Varadkar has also attended this event.
On top of this, it also emerged that Foreign Affair Minister, Simon Coveney pushed through the appointment at the last Cabinet meeting without informing the Taoiseach. No other candidates were put forward for this job.
Despite this, Zappone was appointed to the UN Special Envoy for Freedom of Expression. The job also carries a €15,000 salary for up to 60 days work per year. It also includes access to a scretary and travel expenses.
This also sparked a social media hasttag #merriongate. More on this report here.
"Always strive to adhere to Covid restrictions"
Sinn Féin's Matt Carty said that there were "striking similarities" between Merrion Hotel Dinner and Golfgate Party at the Clifden Hotel last year. This led to the resignations of Agricultural Minister Dara Calleary and EU Commisioner Phil Hogan.
Sinn Féin leader Mary Lou McDonald also called for the guest list from the Merrion Hotel Dinner to be made public.
A statement from the hotel said that they adhered fully to Covid guidelines regarding outdoor events.
Meanwhile, the Tánaiste said in a statement that he did attend the dinner at the Merrion Hotel for 45 minutes. He also said that spoke briefly to Katherine Zappone.
"I always strive to adhere to Covid restrictions. As a public representative I try to be extra careful in that regard", he said.
"I accept that mistakes were made in the manner in which Dr Zappone was appointed a special envoy, he said.
Varakar also said that he does "regret the controversy it's caused".
Confusion also arose as to whether or not the Merrion Hotel dinner flouted hospitality rules. Varadkar said that "further updates will be made to the guidelines to ensure that people have clarity about how future organised outdoor events may operate".