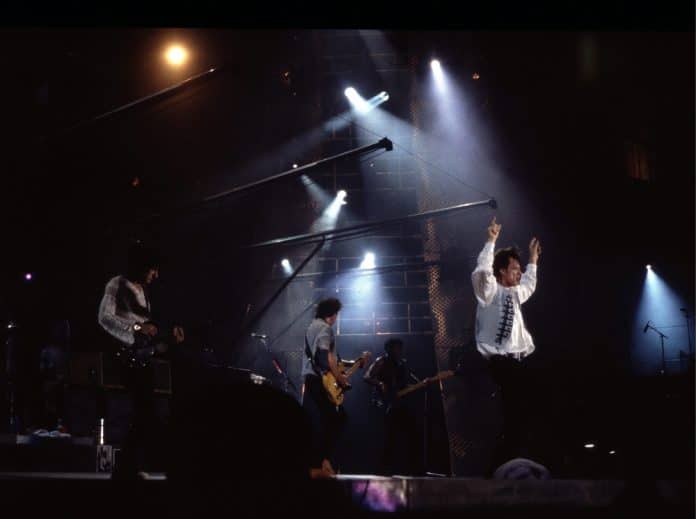 The Rolling Stones are back! The band are playing a summer gig in none other than Croke Park this week!
It's their first time to play Ireland in over 11 years, and as the veteran rockers are getting ready to sell out the stadium, we had a look back over some of their previous Irish gigs and if they're anything to go by – this is one gig you don't want to miss!
It could be the last time.
1965: The Stones' first ever Irish concert playing in Belfast, Dublin and Cork. This will be forever remembered as the year the lads took the train from Belfast to Connolly station for the gig! Chances of seeing this today? Nada. The guys played six shows in Ireland between January 6th and 8th.
1982: The first time the guys took the stage in Slane where over 70K fans paid £12 each for a ticket! The Chieftans were also on the bill as part of the warm up act.
2003: The Point Depot. We all know how much you loved The Point and the Stones' 'Licks' tour there in 2003 was no exception. It was the first concert they played in Ireland in 21 years.
2007: Their second Slane gig and what a concert it was that August! Tickets may have been a slightly different cost price but when Mick Jagger spoke in our native language, the fans were more than happy before he even kick started the day!
Were you at any of the gigs? Let us know if you're going again…