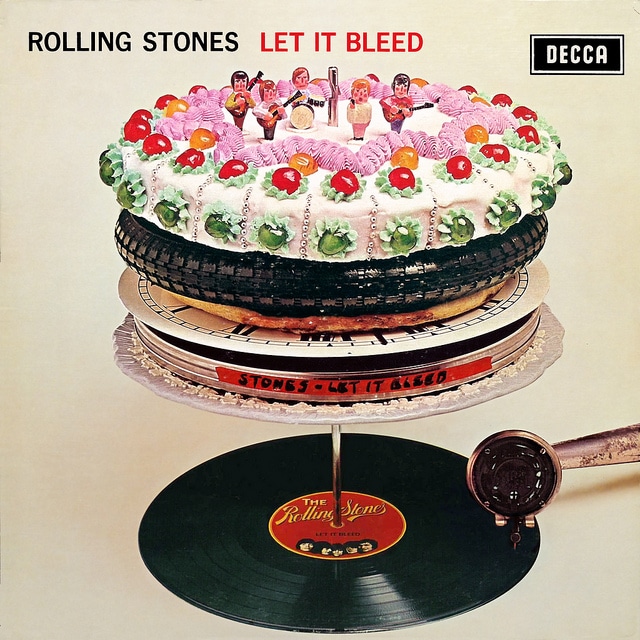 Let It Bleed is the eighth studio album by the British rock band the Rolling Stones. It was released on 5th December 1969 and was the last studio album to feature founding guitarist Brian Jones who died earlier that year.
Following the success of the band's previous album, 1968's Beggars Banquet, the band refused to rest on their laurels and hurried to create a follow up album. The band built on the hard rocking approach brought with Beggars Banquet pushing the boundaries of how heavy music could get.
The band were suffering problems outside of the recording studio. Once the bandleader, Jones' role had begun to diminish in the band as Jagger and Richard's songwriting flourished. Unhappy with his position, Jones turned to drugs to stop the pain. His mood swings and behaviour became erratic until he was found dead at the bottom of his swimming pool at just 27 years old.
The band pushed on regardless and hired former Bluesbreakers guitarist Mick Taylor to play on the album. He would contribute on the tracks 'Country Honk', 'Live With Me' and the non album track 'Honky Tonk Woman' while Richards would play most of the guitar work.
The album would become iconic among Stones fans with defining hits for the band like 'Gimme Shelter' and 'You Can't Always Get What You Want'. It would become number 1 on the UK album charts while going on to be certified twice platinum in the US.
Track Listing:
Side One:
1 – Gimme Shelter
2 – Love In Vain
3 – Country Honk
4 – Live With Me
5 – Let It Bleed
Side Two:
1 – Midnight Rambler
2 – You Got The Silver
3 – Monkey Man
4 – You Can't Always Get What You Want
Photo Credit: LucienGrix