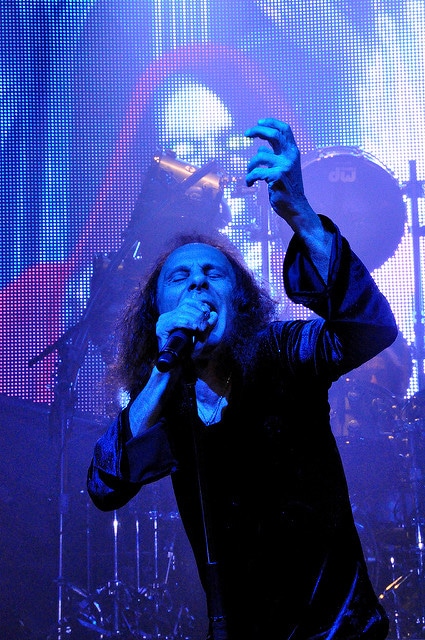 Rock icon, Ronnie James Dio was resurrected as a hologram at Wacken Open Air Festival in Germany over the weekend.
The Dio hologram made an appearance alongside the newly reformed, Dio Disciples, which is now managed by his widow Wendy Dio. She helped curate the hologram, which was a year in the works, with experts Eyellusion.
Speaking of the first time she saw the hollogram, Wendy told Rolling Stone "I cried the first time I saw it.. It was quite, quite scary. Our crew, when they first saw it at rehearsal, they were in tears. It's absolutely amazing".
The surprise holographic performance helped close the festival with the bands 1984 anthem "We Rock". It's hoped the Dio hologram will join the band on their tour next year.
 Photo By PG Brunelli
Lead guitarist of Dio Disciples, Craig Gold told Billboard "For so many years Ronnie always invested big in his live shows as his way to give back to the fans, and that is exactly what we aimed to do with this latest performance. We can't wait to bring this experience to even more of his fans and perhaps even a newer generation when we bring this incredible live experience on the road next year".
Dio died in 2010 after a battle with stomach cancer.
Cover Photo Credit: Furschtua