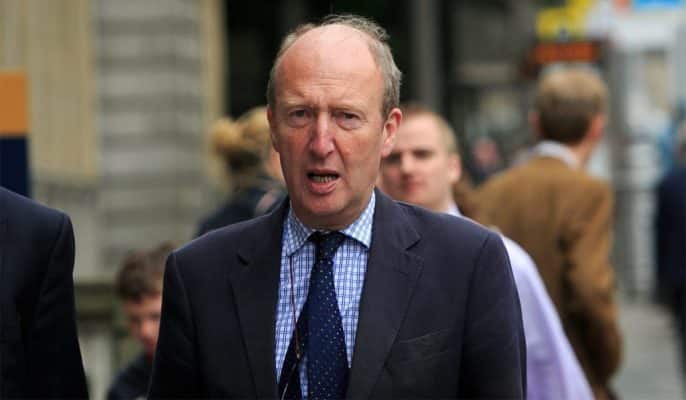 The Minister for Transport wants an end to unregulated rickshaw operator in the city centre, telling an Oireachtas committee that their 'days of running amok' are numbered issuing an ultimatum to the rogue element of rickshaw drivers.
Minister Ross cited examples of drug dealing, ripping off of punters and reckless use of footpaths and roads with little or no regard for other users.
The Dáil will have it's say on the issue, but the minister says the call to ban the rickshaws altogether is more economic and prudent.
"I want to put the rickshaw business on notice, your days of running amok are coming to a close,".

"I share deep concerns about the continuing hazards arising from rickshaws.

"Regulation could be effective if implemented using comprehensive and tight controls, but this would come at a large cost.

"Given the very small proportion of the market being served by rickshaws, the preferred approach is to opt for an outright ban.

It is believed it will achieve the desired outcome of improved public safety at a proportionate cost for the taxpayer."
The chair of Dublin City Council's Transportation Strategic Policy Committee and Green Party councillor, Ciarán Cuffe, said:
"Regulation of rickshaws is clearly needed but it seems that Minister Ross is set to choose the 'killjoy' option of banning rickshaws. "This would be the wrong move as rickshaws are part of our tourism offering.'

"Instead Minister Ross should ensure that rickshaws have a clear registration plate, and that the drivers carry insurance."
Sinn Féin's spokesperson for Transport, Imelda Munster TD, says Minister for Transport, Shane Ross, is taking the lazy option if he intends to ban rickshaws without sufficient consultation.
At present rickshaws can operate without tax or insurance, safety issues are very difficult to police, workers rights and responsibilities are not in place and we have evidence that a significant level of drug dealing is operating from rickshaws.
Deputy Munster said:
"We all know that there are safety issues with lights, traffic violations, tax and insurance issues and serious concerns with drug dealing.

"I have been calling on Minister Ross to regulate rickshaws since I was elected to the Dáil. He has ducked and dived every step of the way and now he's saying that he favours an outright ban.

"This is the lazy option. Minister Ross has not furnished us with any evidence, any facts or figures or comparative studies.

"He simply cannot be bothered to deal with the difficulties that regulation might throw up.

"Minister Ross can't be bothered with regulation because road traffic legislation is an absolute basket case and he won't take the trouble to consolidate and streamline existing legislation.

"All the problems we are experiencing with regards to safety, drug dealing, taxation and insurance can be solved through regulation.

"Most other countries seem to be able to manage rickshaws, and regulate them. Why can't we do it?"